Denuvo has been the number one choice of DRM for major publishers for quite some time now. Occasionally though, a studio will screw up its implementation and pave the way for swift piracy despite intentions to protect at least the first week of sale. We saw this happen with Mass Effect Andromeda, which used an outdated, already cracked version of Denuvo. Now, Bethesda has fallen into a similar trap with Rage 2, which was cracked on its very first day.
While Denuvo cracks usually come around a lot quicker nowadays, pirates didn't have to circumvent the protection software at all for Rage 2. The Steam version of Rage 2 does ship with Denuvo DRM baked in but over on Bethesda.net, the day-1 version of the game shipped without it and instead relied on the Bethesda Store's online check-in.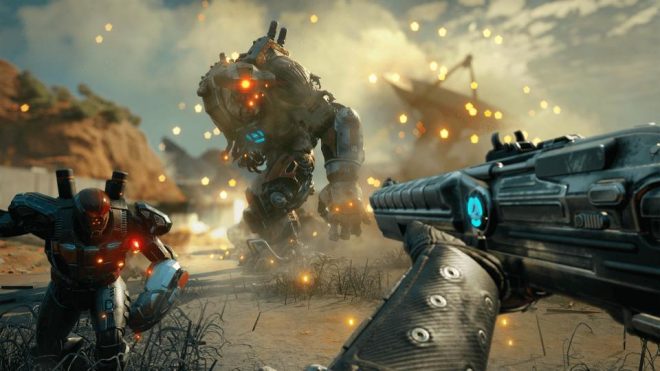 This gave crackers a clean .exe file to work with, simply leaving the need to bypass Bethesda's online check-in to get the game running. Bypassing online store check-ins has been an easy task for years now, which is exactly why so many publishers switched over to Denuvo in the first place.
Even if this oversight hadn't occurred though, the chances of Rage 2 being cracked relatively quickly would have been high. This year alone we've seen Metro Exodus, Far Cry New Dawn and Resident Evil 2 all cracked within one week of launch, a far cry from the months of protection that Denuvo used to offer in 2016.
KitGuru Says: Given the situation here, Rage 2 could be the perfect game to benchmark in order to evaluate Denuvo's impact on performance. I would be particularly interested in seeing average CPU usage numbers for Rage 2 on Steam compared to the Denuvo-free version.