Update: While there was some initial excitement for the HD-remasters if Bioshock 1 and 2, PC gamers were greeted with some issues at launch. At the time, 2K promised that a patch would be coming to address any shortcomings in the PC version and now, that update has arrived, bringing 21:9 support, better field of view and a range of fixes for various bugs.
The update is already live on Steam so if you were holding off on revisiting Bioshock, you should have a much better experience now.
The patch notes include:
Field-Of-View is now adjustable from 75 to 130 in the Graphics Options Menu.
21:9 Resolutions are now available. UI supports 2 modes (Stretch or Centered) at these resolutions.
Resolved several graphical issues on NVidia hardware
New Graphics options available for lower-end machines
Mouse Button 4 and 5 assignments fixed
Mouse Icon Size is now adjustable and will scale with resolution.
Several improvements have been made to Mouse Sensitivity, Threshold, and Buffering
Settings will no longer automatically reset on improperly shutting down BioShock
Speaker Mode should now be selectable from the Audio Options Menu
Fixed an initialization bug with Audio System.
Miscellaneous bug fixes.
Original Story: The Bioshock Collection made its debut on the PC last week but unfortunately, quite a few players ran into issues, ranging from poor Field of View and mouse control to lack of support for 21:9 ultra-wide resolutions. Fortunately, 2K has acknowledged the problems and is planning on fixing them up in an upcoming patch.
This week, 2K posted an update on Steam, responding to complaints by saying: "We hear you and we're happy to report we're addressing this feedback soon. Whether it's your first time in Rapture, or you're revisiting it again, we want your experience with the BioShock remasters to be as enjoyable as possible."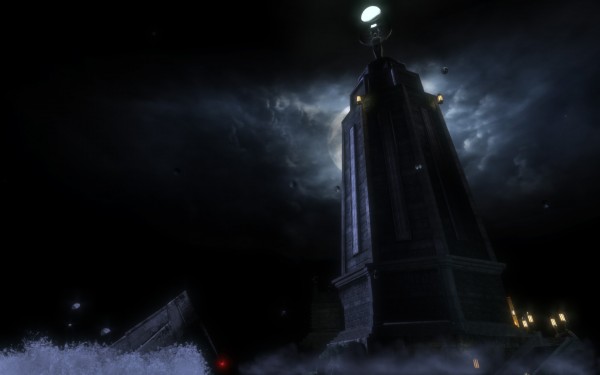 The post goes on to list the upcoming fixes, which include support for 21:9 displays, an improved FOV slider option for Bioshock 1 and 2, stability improvements to reduce game crashes, additional audio options and general mouse fixes for sensitivity, acceleration and smoothing.
We don't know when the patch is launching yet but we will be getting an update on that front soon.
Discuss on our Facebook page, HERE.
KitGuru Says: I've been looking forward to playing Bioshock again now that the remasters are out. Are any of you planning on re-playing the games? Have you been encountering any issues?