Following on from Anthem's latest update this week, BioWare took the time to let players know about the game's roadmap changes. Anthem launched with a bunch of issues that need to be addressed before focusing on future content and as a result, previously announced content updates are being delayed for an undetermined amount of time.
In a Reddit post, BioWare wrote: "We have learned a lot since the game went live. We have heard a lot of feedback from all of you, and we have been working diligently to improve as many things as we can in the short term. We've fixed a lot of bugs and made changes which we believe begin to point us in the right direction for the future. That being said, we know there is a long way to go before Anthem becomes the game we all want it to be."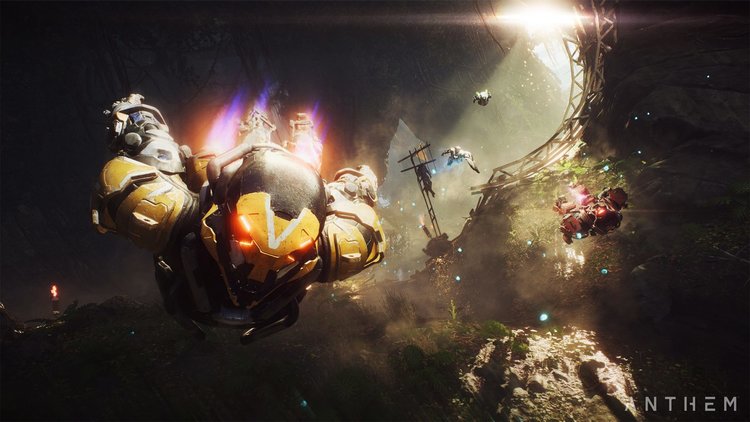 Anthem's 1.1.0 update is now live and adds in a new Stronghold mission and gives players the ability to access their inventory from anywhere in the world. You can also select new contracts without needing to run around Fort Tarsis to collect them, and you can launch free roam expeditions without loading back into Fort Tarsis.
There are still other fixes required to really bolster Anthem for the long-term. At this point, BioWare says that it is not going to be able to hit all of its goals for 'Act 1' of Anthem content updates. That means the following features are delayed for the time being:
Mastery System.
Guilds.
New Legendary Missions.
Weekly Stronghold Challenges.
Leaderboards.
New Freeplay Events.
Cataclysm.
The Cataclysm is going to be one of the most important pieces of post-launch content for Anthem, as it promises an unpredictable challenge that impacts the game world. This is currently a big focus for BioWare and while the event won't be arriving in April, there will be more information on this in May.
One of Anthem's biggest issues continues to be how loot is handled. Unfortunately, BioWare doesn't want to share its plans on this publicly just yet, so it could be a while before this aspect of the game is improved.
KitGuru Says: With these features being pushed back, we are likely going to see a knock-on effect for other planned updates throughout the next few months. Perhaps Anthem will be a better game eventually but it is going to take a good amount of time to get to that point.