Update: BioWare released the patch notes for an extensive 'Day One' update for Anthem earlier this week. Those already playing the game in early access will get to try out the changes ahead of time, as the update began rolling out last night. This update includes all of the changes to the 'Challenges of the Legionnaire' mission, which has drawn some criticism for slowing story progress down.
Original story: Anthem is already available for many players on PC via Origin Access Premiere but the full launch is still a few days off. The game's 'official' release date is still the 22nd of February, at which point, those who pre-ordered the game directly will have access to the full product. Those jumping in on that date should be greeted with a better experience too, as Bioware has detailed an extensive day-one update.
The version of Anthem that Origin Access Premiere subscribers have access to is already a lot better than what we saw in the demo. However, there are more issues that will be tackled as part of the game's day-one patch. In a post over on Reddit, Bioware detailed the full list, including 'high level' fixes, general improvements and updates to specific in-game content, including Strongholds, gear/weapons, Javelins, crafting controls and UI.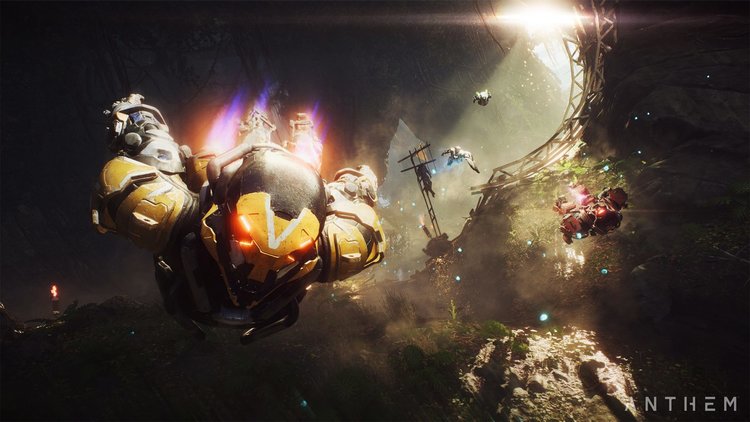 High level fixes include improved loading times, additional fixes for infinite loading screen issues, fixes for challenges not being properly tracked (which is incredibly important for at least one story mission), disconnect issues and modifier issues should also be fixed with this patch.
Other changes include additional mouse/keyboard improvements, better UI elements to correctly show where enemies are located and some balance changes to the Colossus and Storm javelins.
You can find the full list of changes, HERE.
KitGuru Says: I've played roughly five hours of Anthem so far and I've been having fun, although so far the story isn't gripping me in the same way most BioWare stories do. Still, from what I've heard, I'm still pretty early in the campaign, so there is time for things to change. Have any of you been playing Anthem since its Origin Access release? What do you think of the game so far?