Back in 2014, EA and Bioware began teasing a brand new IP known as 'Shadow Realms', a creepy looking 4V1 multiplayer game. Unfortunately that title was promptly cancelled at the start of 2015 but since then, it looks like Bioware has been cooking up something new, as EA confirmed today that Bioware would be launching an all new IP by the end of the first quarter in 2018 and unlike Mass Effect or Dragon Age, this one won't be an RPG.
Bioware is a large studio at this point and while the bulk of its focus recently has been on Mass Effect: Andromeda, something new will soon be on the horizon, which will see Bioware take a step away from its RPG roots.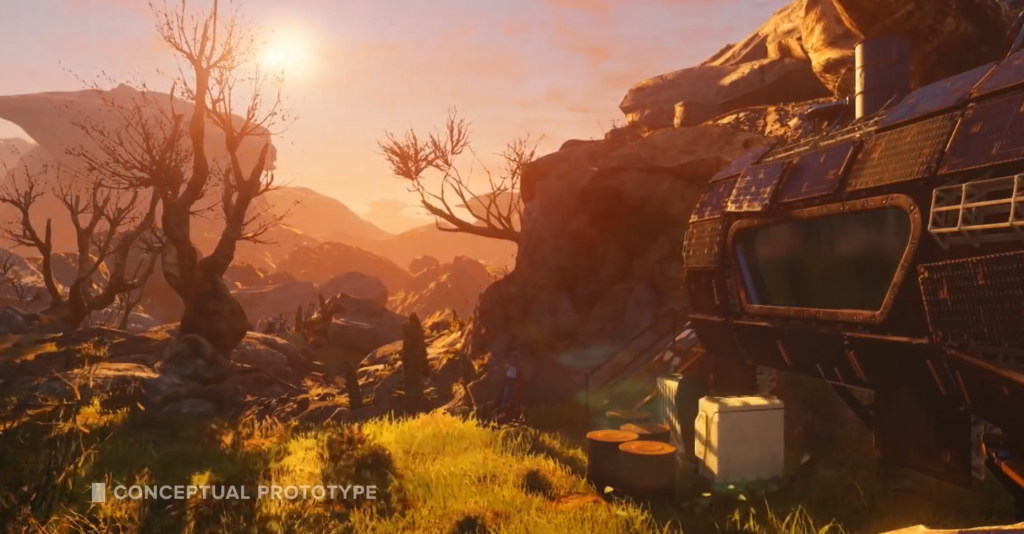 According to EA CEO, Andrew Wilson during the publisher's quarterly earnings call, Bioware's unannounced title would be an "action-adventure" game and not an RPG. Unfortunately, we don't really know anything else beyond that. However, it is believed that this project ties in to some concept art Bioware developers previously displayed for an unannounced project. You can see one of the screenshots of concept footage above.
Perhaps we will start to see what Bioware has under its sleeve at E3 or Gamescom later this year. That said, the studio has left a lot of its marketing push for Mass Effect until the last minute so it's possible that we won't hear anything until late 2017.
Discuss on our Facebook page, HERE.
KitGuru Says: Bioware has a number of great RPGs under its belt at this point, so it will be interesting to see the studio step out of that and develop different styles of game. In any case, I hope we hear something about this secret project sooner rather than later.