Last week, Blizzard officially announced the first seven teams for the Overwatch League esports tournament. At the same time, the league's logo was revealed, which appears to have caught the attention of Major League Baseball (MLB), which could lead to some legal trouble. Right now, MLB is said to be gearing up to oppose Blizzard's trademark for the logo on the grounds that it is too similar to the MLB logo.
The experts over at law firm Morrison/Lee explained that Blizzard registered its logo on the 28th of March, at which point third parties were given the opportunity to oppose it. At the time, MLB filed for a 90 day extension, giving it more time to file an opposition, though the deadline runs out on the 26th of July.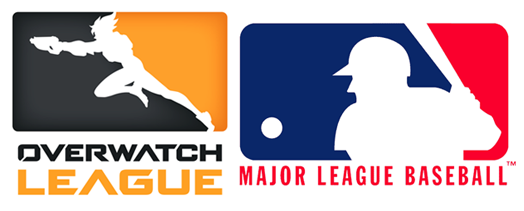 You can see both logos side by side above. There are some similarities between the two and it seems that MLB may be worried about a perceived connection between it and the Overwatch League. There is some ground for that too, as the owner of the New York Mets baseball team also owns a team on the Overwatch League. Blizzard has also been active in trying to get already established sports team owners invested into the Overwatch League.
It is a tricky case and if MLB does end up successfully opposing the current Overwatch League logo, then Blizzard will need to make some adjustments.
KitGuru Says: MLB still has until the 26th of July to oppose, so we won't know what is happening for sure until then. Do you guys think the Overwatch League and MLB logos might be too similar?