Destiny's development is in its final stretch right now after the game's well received Playstation exclusive alpha test last week and now we have more news on the platform's exclusive content for the title. For a start, Destiny will be a Playstation exclusive in Japan but in other parts of the world it will be receiving exclusive content.
The game's exclusive content was revealed on the Playstation blog but from the sounds of it, some of this content will become available on other platforms at some point: "At launch, PS4 and PS3 owners will get exclusive access to a unique co-op Strike located on Mars, an exclusive competitive map, and a slew of exclusive guns, gear, and ships."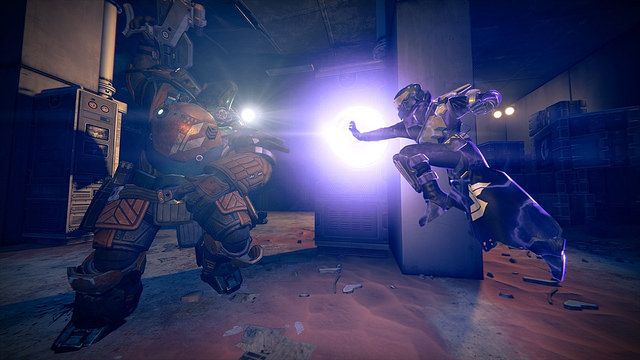 Source: Sony
PS3 and PS4 owners will have exclusive access to the Dust Palace Strike, an exclusive 3-player co-op mission. In addition to this, Sony has dibs on the Exodus Blue Competitive Multiplayer Map, which is "A mid-sized Crucible arena that pairs perfectly with Control and Skirmish game modes."
The blog post also details some exclusive armors: "For the Warlock class, Manifold Seeker armor that was built to help Warlocks survive the secret realms of the Vex. For the Titan class, Vanir, a battle-tested armor set forged to protect Titans against the heavy firepower of the Cabal. For the Hunter class, Argus, a durable all-environment wire-weave for those out to scout the frontier."
Two exclusive weapons and three ships are also coming to Playstation, the Monte Carlo assault rifle and the Hawkmoon handgun. As far as the ships go, there will be the Aurora Awake, The Crypt Hammer and the Outrageous Fortune.
Discuss on our Facebook page, HERE.
KitGuru Says: It sounds like the mission will be a timed exclusive while the ships, weapons and armors will remain exclusive to Sony. I must admit, I am a little tempted by Destiny on the PS4 but I think I'm going to hold out for a PC release in a year or so. Are any of you guys planning on playing Destiny on the PS4?