It wasn't too long ago when Discord was planning to transition from the world's most popular gaming chat app into a fully-fledged game launcher and store. Unfortunately, those efforts didn't end up paying off, with the Discord Games Store closing down earlier this year. Now, those who subscribe to Discord Nitro will be losing one of their benefits, as Discord will no longer offer free monthly games from October onward.
Discord's Nitro program has been around for a while and gives people access to enhanced features and free monthly games. Those enhanced features will be sticking around but from October 15th moving forward, a free library of games will no longer be included as part of the package.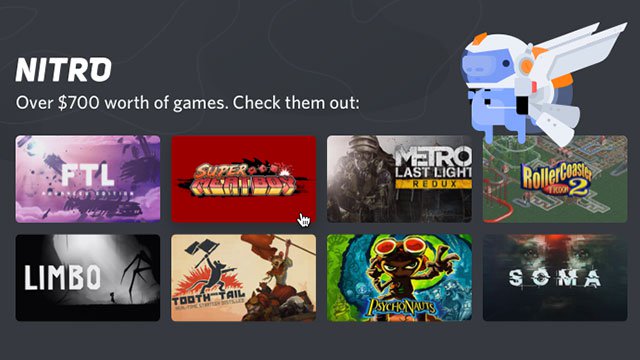 Discord says that this decision was made after "careful consideration" and explains that the main reason the games library is being removed is due to the fact that very few Nitro subscribers actually played the games or ever made use of the library. This is similar reasoning to why the Discord game store shut down- people just weren't interested in those features.
Discord will likely look for other ways to branch out and aid the gaming industry moving forward, but free games and a store won't necessarily be part of that plan.
KitGuru Says: Discord has always worked best as a chatting app and a good social network for various communities- we even have our own Discord server set up. Adding game launcher features and a store sounded like good ideas on paper but it clearly wasn't what the core user base was after. Did any of you ever play the free games on Discord Nitro? How do you feel about that benefit going away?