Capcom has announced that three years after its initial release, Dragon's Dogma: Dark Arisen will finally be hitting the PC some time in January next year. Dragon's Dogma: Dark Arisen was actually a pretty positively received game, which launched on the PlayStation 3 and Xbox 360 back in April 2013.
Since the game is pretty old now, it won't be launching at full price. When the game does arrive on Steam, it will cost £23.99/$29.99. Capcom is also boasting "stunningly high-res graphics and improved fidelity" with the PC version of the game, which would be nice, considering that the 360/PS3 version of the game may not hold up too well graphically in 2016.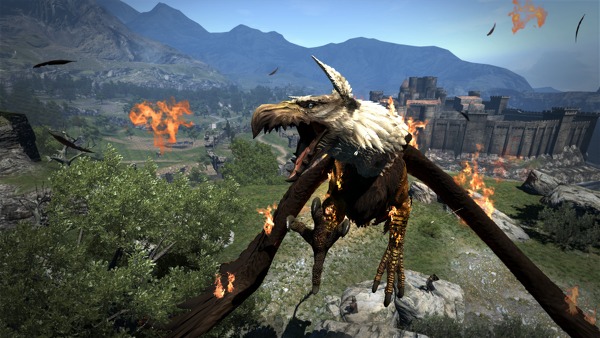 Going off of the above screenshot, the game should turn out looking pretty good. Dragon's Dogma: Dark Arisen consists of the original game, all of its DLC and some extra content, including new areas and items. The game also features some pretty massive boss battles.
We don't have an exact date just yet, but if you ever wanted to play Dragon's Dogma but didn't want to buy a console, then you'll have your chance in January. Capcom's Sr. Director of Digital Platforms, has even taken to NeoGAF, to ensure PC gamers that the port will be up to standard. Promising the usual graphics options and seemingly denying that there will be a frame rate lock.
"Tons of folks asked whether the upcoming PC port will have a capped frame rate. With DDDA being an MT Framework-based game, you can rest assured it'll have the usual graphics options found in other Capcom PC titles. Stay tuned as we'll have more details to share regarding tech specs and features in the coming weeks/months."
Discuss on our Facebook page, HERE.
KitGuru Says: Dragon's Dogma was a popular title on consoles but RPGs are always at home here on the PC. I'm looking forward to giving it a go myself, as long as I'm finally done with The Witcher and Fallout 4 by then. Did any of you play Dragon's Dogma on consoles?