It has been years since 2K shutdown Evolve, taking Turtle Rock's 4v1 multiplayer game offline. A few weeks ago, an Evolve fan server on Discord discovered that multiplayer services were mysteriously back online for the game and since then, the title has been quietly making a comeback, with player counts growing by over 1000%. 
Since discovering that matchmaking is back online, Evolve Stage 2's player base grew by over 1000% in July, bringing the peak concurrent player count up to 1,607 – the previous month, just 31 people had played the game at any one time. Over the last 30 days, Evolve has seen over 2,300 peak concurrent players.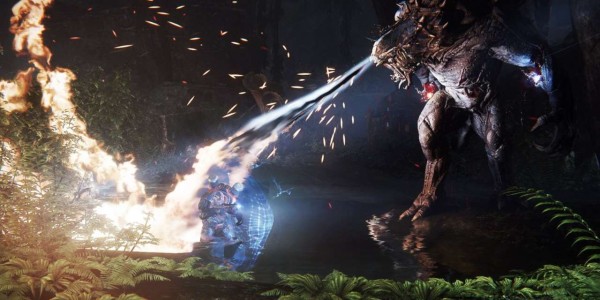 Additionally, the Evolve Reunited Discord, a server dedicated to the game, news updates and getting groups together, has grown to over 20,000 members.
Interestingly, while it was initially thought that someone at 2K put the multiplayer servers back online, the publisher claims that it didn't touch anything. However, they also aren't planning to step in the way and take the game back offline, allowing the current community to enjoy the game as is.
With Evolve suddenly back in the spotlight and seemingly getting a decent amount of players, it'll be interesting to see if 2K decides to support this in any official way and possibly revive a promising franchise.
Discuss on our Facebook page, HERE.
KitGuru Says: Many of us really liked Evolve prior to its launch, but day-one DLCs and microtransactions soured the experience. At this point, that stuff has been stripped out of the game, leaving just the core gameplay and that seems to be resonating with an audience of returning players. Considering all of this, do you think 2K should bring Evolve back?