Back at the start of last year, Square Enix noted that it wanted to bring more Final Fantasy games to the PC. Since then, it has brought the Final Fantasy 13 trilogy over and now, PC owners are getting Final Fantasy Type-0 HD as well, just a few months after the game's release on the Xbox One and PS4.
Oddly enough, the game is also getting a Dota 2 tie-in, in the form of a pre-order bonus on Steam. Those who pre-order the game on Steam before its release on the 18th of August will get a class zero Moogle Ward and a Master Chocobo courier for Dota 2.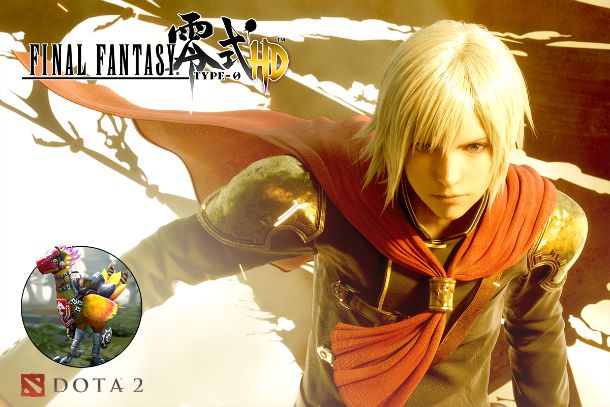 Final Fantasy Type-0 HD was previously a PSP game, which follows the events of Class Zero, a group of students from an elite military academy, whose nation is attacked by a neighbouring empire. The combat system is more action oriented than some of the previous Final Fantasy games.
The PC version will feature a new battle camera, graphical enhancements and hopefully a frame rate boost. Final Fantasy XIII launched with a few port problems initially on the PC, though this was eventually rectified by Square Enix, which promised to do better with future ports.
Discuss on our Facebook page, HERE.
KitGuru Says: Square Enix seems to be ramping up the PC ports for Final Fantasy games on the PC. Hopefully we will also see Final Fantasy XV on the PC eventually, along with that Final Fantasy 7 remake, though that game is still a few years away and will be exclusive to the PS4 for a while.