Earlier this month, Sony not only announced the PS4 Pro, but the company also confirmed that the console was built in an effort to compete with the PC platform on a graphical level, rather than the Xbox One. It hasn't taken long for games industry analyst, Michael Pachter to weigh in on this topic, in short, he doesn't think the PS4 Pro will tempt PC gamers, mostly because he reckons we are all "arrogant twits" who share a lot in common with racists… Because that's a sensible comparison to make.
In an interview with the Daily Star this week, Pachter was asked if he thought the PS4 Pro would tempt any PC gamers, at which point he entered some form of triggered state and replied: "I think PC Gamers are like racists; they only like their own kind and they have no interest in venturing out and mixing with other races. PC gamers are arrogant twits who are convinced what they do is better than what anybody else can possibly do".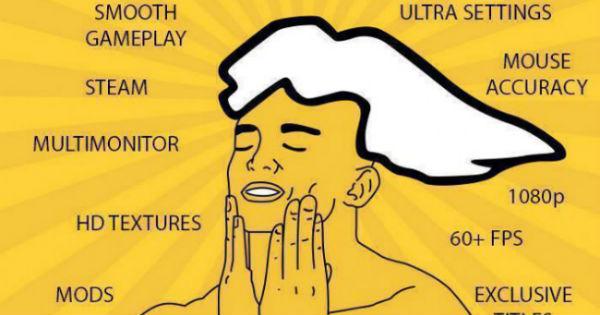 Obviously, Pachter's statement completely disregards the fact that there are plenty of platform-loyal console gamers too, after all, the console wars didn't sprout from the minds of Matt Stone and Trey Parker as a plot point for a series of hilarious South Park episodes. You can find a degree of 'fanboyism' with anything these days.
Discuss on our Facebook page, HERE.
KitGuru Says: It sounds like someone has taken the PC Master Race thing a little too seriously…