While the Gears of War franchise is well known for its story campaigns, a lot of players also sink a ton of time into the multiplayer modes. This year with Gears 5, The Coalition doubled down on multiplayer with a new 'Tour of Duty' seasonal program, a new game mode in Escape and traditional multiplayer. Unfortunately, these changes also introduced plenty of microtransactions, which some long-time fans are concerned about.
In Gears 5, you can play different game modes and tackle different challenges to earn medals and XP points. Each time you get enough medals to rank up, or enough XP to level up, you are given a supply drop containing different rewards from skins, execution animations, blood sprays etc. Alternatively, you can buy 'Iron' packs, which like most virtual currency packs, are ludicrously expensive. Prices start at £4.25 for 500 Iron and goes all the way up to £79.99 for 12,500 Iron.
Iron can then be spent in chunks for skins, animations, emotes, sprays you might want. These are all direct purchases too, so Microsoft has been able to stay away from the loot box controversy this time around. However, due to the pricing involved for Iron, and the amount of time required to earn rewards through Tour of Duty, there are still some complaints, which The Coalition's studio head, Rod Fergusson, has addressed on Twitter this week.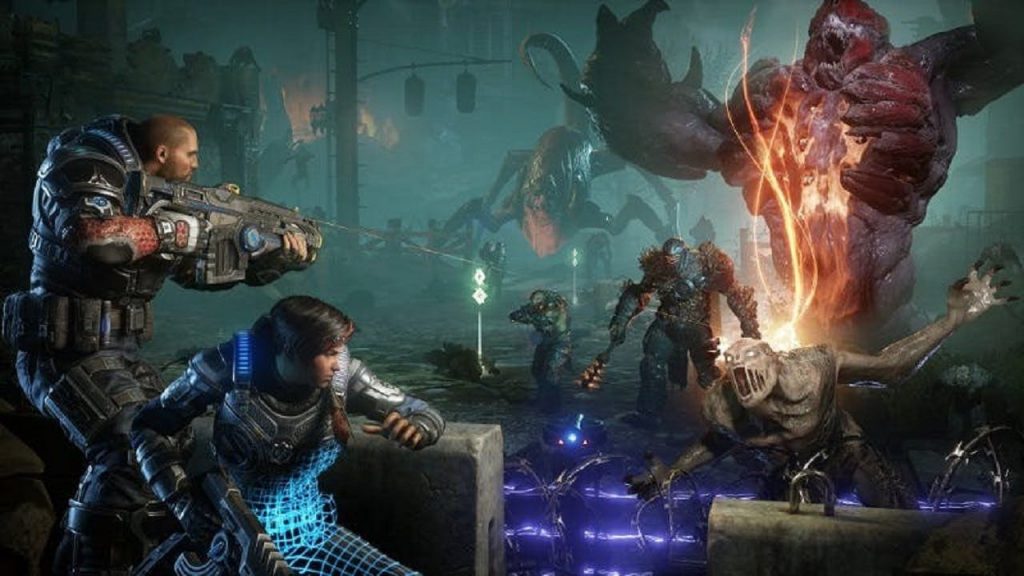 One fan chimed in to say that while Gears 5 has great gameplay, iron pricing has missed the mark. According to Fergusson, The Coalition is still "learning and improving" as it monitors feedback. When another fan voiced concern that Gears could eventually go the way of Battlefront 2, Fergusson gave a slightly longer reply:
"We're learning as we go. This is a completely different economy from Gears 4 (removed Gear packs) so it will take a little time to work through any issues. Our first attempt is not our last and we will continue to evolve until we get it right".
This season's Tour of Duty rewards and challenges are set at this point but hopefully some changes will be made next season to make the grind a little easier. Those iron pack prices could do with coming down a bit too,
KitGuru Says: I've had a look at the Gears 5 store a couple of times and while there are some cosmetics I might potentially be interested in, I'm not about to spend a tenner just to get one. Have many of you been playing Gears 5's multiplayer modes since launch? Have you had any issues with the in-game store?