PC gaming is thriving at the moment, more people are moving up from consoles and the proof is in the sales, PC gaming is generating more revenue than all consoles combined- which proves that not only are we not all pirates but being able to buy games at cheaper and often fairer prices isn't a negative thing at all.
This is all according to analyst firm, DFC Intelligence. DFC boss, David Cole, revealed the firm's results in an interview with PCR: "On a global basis PC games have surpassed console games. Among core gamers there is a heavy overlap with most console gamers also playing on a PC. The big difference is that consoles are now the luxury item and PCs are the necessity. Just a few years ago the reverse was true. This means PCs have the broader audience."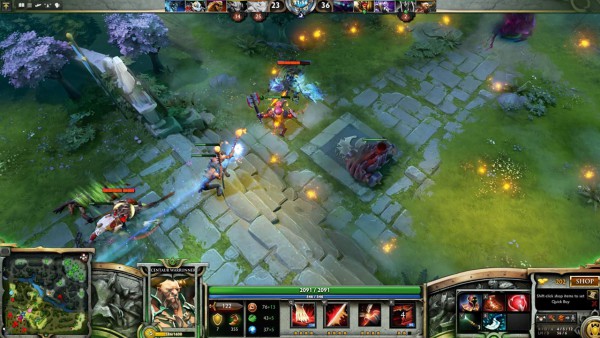 Cole touched on the two most popular genres on PC at the moment, which are MOBA's and Free to Play, "The MOBA games League of Legends and Dota 2 dominate everything else by an order of magnitude in terms of more usage than other products." While MOBA's dominated most of 2013, 2014 saw the rise of three new titles: "We can say that our top 20 list for 2013 had no titles released that year and in Q1 2014 we saw three new titles crack the list: DayZ, Rust and Hearthstone."
The PS4 and Xbox One are only just starting to receive some major titles and the firm's results haven't taken that in to account yet so we should so consoles begin to trend upwards over the next year but for now, PC is dominant.
Discuss on our Facebook page, HERE.
KitGuru Says: I think it's interesting that PC's have become the necessity to most people and consoles have shifted to being a luxury item. Hopefully PC gaming will continue to grow and then maybe we can start to get some of those console exclusives that a lot of us miss out on. 
Source: VG24/7