Godfall is coming next week for both the PlayStation 5 and PC. Given that this is a PS5 console launch exclusive, we'd expect some beefy PC hardware requirements. Today, we get to see exactly how demanding the game will be on PC. 
This week, Gearbox and Counterplay announced the PC minimum and recommended hardware requirements for Godfall. It is a flashy looking game and is set to be a graphical showcase for Unreal Engine. So what does it take to run such a game on PC?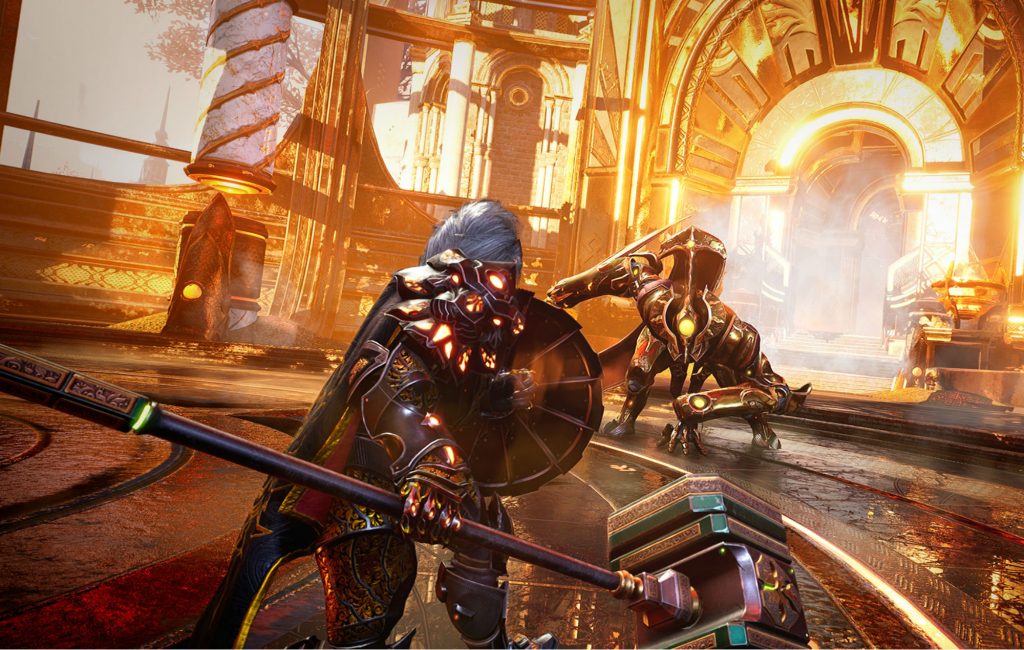 Here are the system requirements for Godfall on PC:
Minimum:
OS: Windows 10
CPU: AMD Ryzen 5 1600 or Intel Core i5-6600
GPU: AMD Radeon RX 580 8GB or Nvidia GeForce GTX 1060 6GB
RAM: 12GB
Recommended:
OS: Windows 10
CPU: AMD Ryzen 5 3600 or Intel Core i7-8700
GPU: AMD Radeon 5700 XT 8GB or Nvidia GeForce GTX 1080Ti 11GB
RAM: 16GB
Memory requirements are particularly big here. There are also indications that running this game at 4K with Ultra HD textures will eat up as much as 12GB of VRAM.
KitGuru Says: I'll be interested in seeing user benchmarks when this game comes out. Are any of you planning on playing Godfall next week?