Grand Theft Auto Online is still going strong with its recent 'High Life' update which added new cars and apartments and some bug fixes but it seems one pesky glitch fell through the cracks as users are able to infinitely produce money again through a duplication glitch.
The High Life update went live yesterday and to the dismay of many players, heists are still no where to be found but there is a new way to make money.
[yframe url='http://www.youtube.com/watch?v=WDW5sdwY2Qw']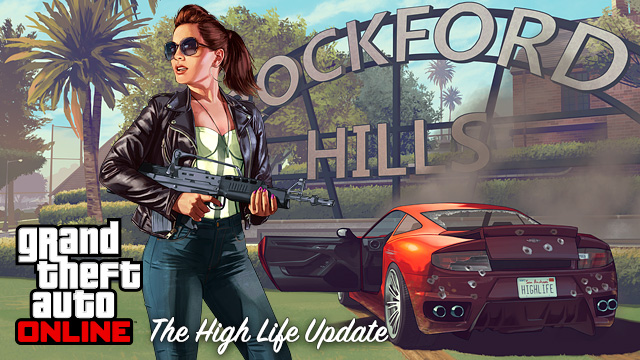 The car duplicating glitch was only very recently fixed but now that its back, people are certainly going to be abusing it in order to buy the best new items from the game's latest DLC. Making money in the game recently got a lot harder too as the new update, while it did accidentally bring back the car dupe glitch, it also completely nerfed the Rooftop Rumble mission.
If you've played much GTA Online then chances are, you've seen a lot of people scrambling to join the Rooftop Rumble mission. This was due to how easy it was to complete, it could be done in less than ten minutes and it paid out as much as $18,750, which was great for those who wanted a new car, some mods or an apartment. This specific mission is now much harder with constant enemy respawns and a higher difficulty rating.
Discuss on our Facebook page, HERE.
KitGuru Says: I've played a lot of GTA Online recently and I've found it pretty underwhelming. It's very clear that Rockstar wants people to buy in-game currency as none of the missions pay particularly well and the easy ones, like Rooftop Rumble, get nerfed after a while. Are any of you guys still playing GTA Online? Or are you not bothering until Heists finally come out?