H1Z1 has had a rough year on PC. While the game used to rank highly as one of the most played games on Steam, the spotlight has since been taken away by competitors like PUBG and Fortnite. However, the game has since found new life thanks to the launch of an open beta on the PS4.
Today, Daybreak announced that the open beta for H1Z1 on PS4 already has 1.5 million players after launching just two days ago. Obviously, it helps that H1Z1 is now a free to play game, but it is still good to see Daybreak find a new audience.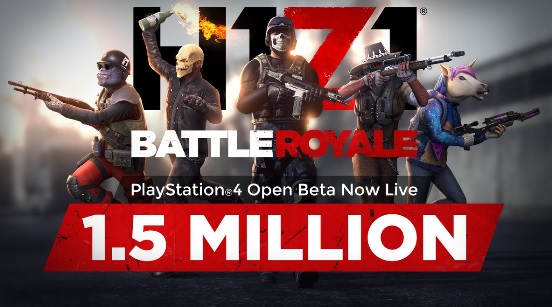 H1Z1 left Steam Early Access earlier this year, but despite switching to free to play, the game's final release didn't manage to drum up much buzz. Currently, Steam Charts shows that the game manages to average around 5,000 players a day, which is still decent enough, but a far cry from the game's peak.
PC players might have moved on from H1Z1, but to console owners, it's a totally new game, which seems to be helping quite a bit at this point in time.
KitGuru Says: I played quite a lot of H1Z1 when it first launched as a zombie survival game. Nowadays, the focus seems to be purely on the Battle Royale experience, which shows how much things have changed during Early Access. Have many of you tried H1Z1 since it launched earlier this year? Have you tried out the console version at all?