This has been an exciting year for Half-Life fans, not just because of Valve's return to the series with Half-Life: Alyx, but also thanks to Black Mesa, which officially began wrapping up content development over the summer. Black Mesa is a remake of Half-Life 1 with an extended section focusing on Xen. Beta testing has been going on for a few months and now, the 'complete beta' is live, with the full release just around the corner.
As announced by the Crowbar Collective over the weekend, the Black Mesa Complete Beta is now live on the public beta channel on Steam. All you need to do is opt-in to the beta within Steam and you will be able to play the complete remake from start to finish for the first time with no content missing.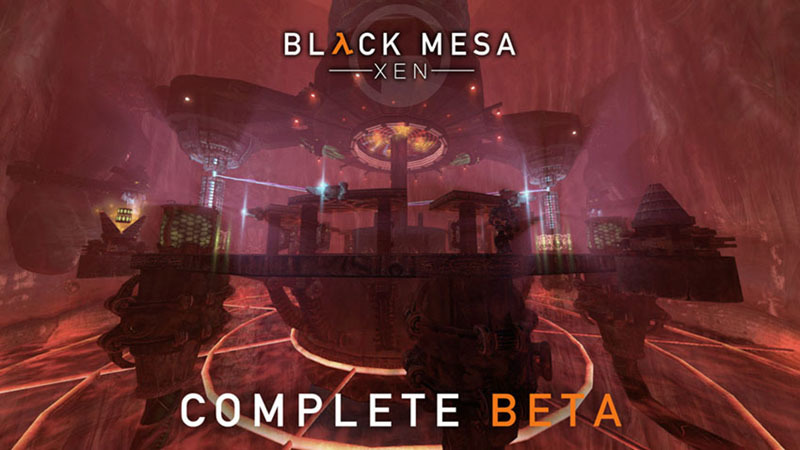 The key thing with the complete beta is the addition of Interloper C, Interloper C1, Interloper D, the Nihilath boss battle and Endgame. Aside from new content, a bunch of new fixes have also been added to the game, so things like Shotgun misfire, graphical bugs and other issues are now fixed.
There are still some known issues with the game. Currently, the developers are concerned that some portions may be too difficult or too easy, so they are monitoring feedback on that prior to the full 1.0 release in 2020. Performance across the game has also improved with recent updates but there are still certain areas that may need further optimisation to bring frame rates up. Finally, while the team doesn't expect any progression blocking bugs, players may find creative ways to break the factory maps, so there is still some more work to be done based on player feedback.
Discuss on our Facebook page, HERE.
KitGuru Says: With Half-Life: Alyx on the way, now seems like the perfect time to jump back into Black Mesa and the other Half-Life games. Are any of you planning on jumping back into Black Mesa now that it is content-complete? Or will you be holding off for the final release in a few months time?