At E3 last year, we learned that Total War developers, Creative Assembly, would be teaming up with Microsoft to deliver a sequel to Halo Wars, not just on consoles but on PC too- the true home of the RTS. Now, it looks like work on the base game has wrapped up as it officially went gold today, just ahead of the multiplayer beta coming at the end of this week.
343 Industries head, Dan Ayoub made the announcement on Twitter, praising the work of the developers behind Halo Wars 2. Ayoub also went on to give thanks to the "kick ass" Creative Assembly team, who partnered with Microsoft and 343 Industries on this game and "deserves ton of credit".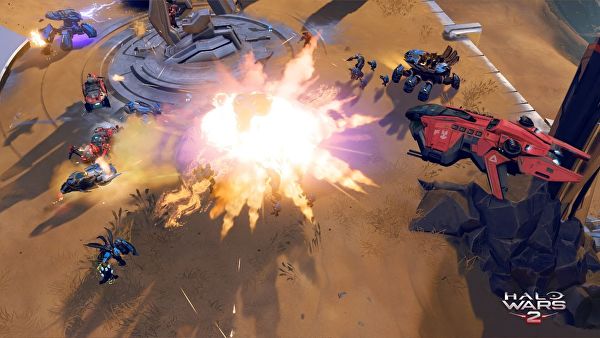 Halo Wars 2 will be an Xbox Play Anywhere title, meaning if you buy it digitally, you will receive an Xbox and a PC version of the game. As with Gears of War 4, there is an 'Ultimate Edition' which is more expensive but provides access to the game a few days early along with future season pass content. The game officially launches on the 21st of February, but ultimate edition buyers get in on the 17th.
Xbox One owners had a chance to try Halo Wars 2 last year but PC gamers have yet to get access to the game. However, there is an open beta kicking off this Friday for Xbox and PC. It is known as the Blitz beta and gives access to a new fast-paced game mode, which puts a new twist on the RTS format by adding deck-building elements and removing resource collecting.
KitGuru Says: I'm looking forward to trying out Halo Wars 2, though I do hope we get to play a bit more than just one game mode in the Blitz beta at the end of the week. I would rather know if it gets the RTS basics right first, before jumping into experimental new game modes. Are any of you looking forward to Halo Wars 2? Will you be picking it up at some point?