Earlier this year, Quantic Dream announced that three of its former PlayStation exclusive games would be heading to PC as part of the studio's initiative to turn multi-platform. Heavy Rain, Beyond Two Souls and Detroit Become Human are all coming to PC this year, with playable demos set to release prior to each game's launch.
Heavy Rain, Quantic Dream's mystery/crime drama will be heading our way first, with a release date set for the 24th of June. Then, we'll get a chance to see Willem Dafoe and Ellen Page co-star in Beyond Two Souls, which is more of a supernatural drama. Then 'later this fall' we will get to play Detroit Become Human, which focuses on the plight of sentient AI humanoids living amongst their creators.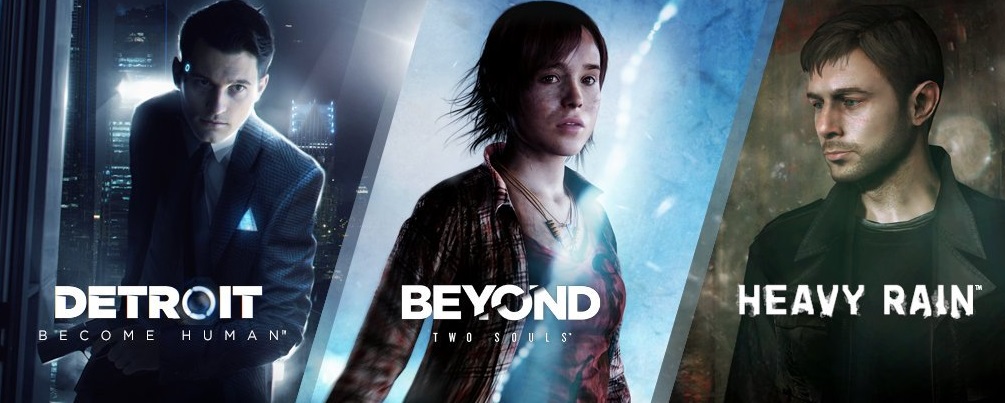 Each game will be getting its own playable demo a month ahead of launch. With that in mind, the first portion of Heavy Rain should be freely available to try before the end of May. Then, shortly after Heavy Rain launches, a demo for Beyond Two Souls should become available.
We unfortunately don't have a specific release date for Detroit just yet, but it should be out before the October holiday season game rush. Of course, Quantic Dream did sign an exclusivity deal with Epic Games, so all three will only be available on the Epic Games Store at launch but could potentially arrive on Steam later.
KitGuru Says: I haven't played Beyond Two Souls, but I did thoroughly enjoy Heavy Rain and Detroit Become Human. I'll be looking forward to seeing how well these games translate over to PC, especially after having been exclusive to PlayStation for so long. Are any of you interested in getting one of these on PC?