If any of you didn't manage to nab a Heroes of the Storm closed beta key over the last year or so, then you will finally be able to play the game today as it is entering open beta, although it won't last that long.
Heroes of the Storm opens up to everyone today for a grand total of 14 days, before fully launching on the 2nd of June. When the game finally launches, it will have 30 playable heroes plucked straight from Blizzard's different franchises and universes. There will also be seven multiplayer maps available in total.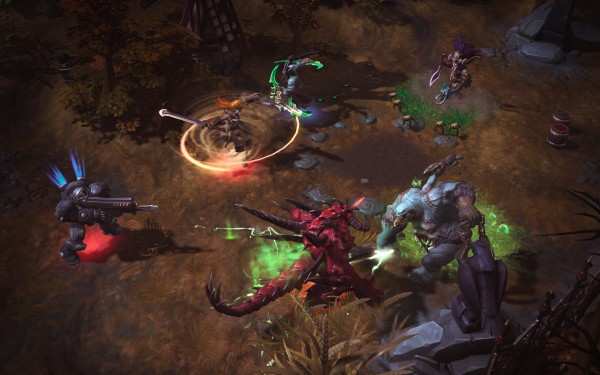 Heroes of the Storm has been around for a while so chances are, you already know how it plays and how Blizzard makes its money from it. It plays similarly to other MOBA titles, like Dota 2 or League of Legends and you can only play a certain batch of free characters every two weeks, unless you fork out the money for the characters you like.
Alternatively, you could save up in-game gold and buy heroes that way. It is a pretty fair business model and just another example of Blizzard knowing how to approach the free to play market properly.
Discuss on our Facebook page, HERE.
KitGuru Says: Heroes of the Storm opened up significantly towards the end of its closed beta so many of you have probably already got in. However, if any of you missed out, you can finally check out the game today. Overall it's a pretty good MOBA, although you may have a differing opinion. Have you played Heroes yet? What do you think of it?