There is an new Left 4 Dead coming but it's not the numbered sequel we were hoping for, it's not going to be available world wide either. Valve has teamed up with Japanese arcade company, Taito, to bring Left 4 Dead: Survivors, to Japanese arcades.
The game was code named 'Project Z' but this isn't the first time Valve has done something like this, the publisher partnered up with Taito in 2006 as well to bring out Half-Life 2: Survivor. There's not much known about the game aside from the fact that it exists, there is a life action trailer along with an announcement poster too:
[yframe url='https://www.youtube.com/watch?v=f70g-GiN4Bg']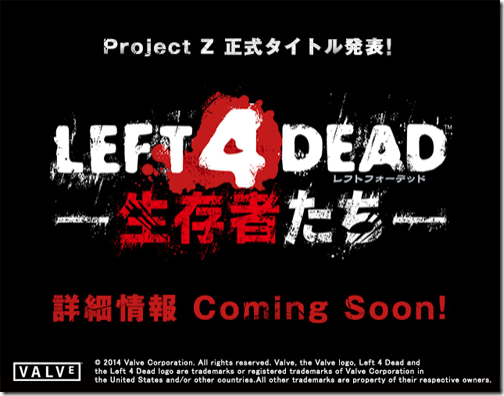 However, there may be a proper Left 4 Dead sequel on the way as we have reported before, there has been a few rumours and leaks suggesting the existence of Left 4 Dead 3 along with the Source 2 engine. Valve is currently enjoying the success of Dota 2, its most recent game release, so it probably isn't in a rush to release a new game any time soon but hopefully we will get one.
Discuss on our Facebook page, HERE.
KitGuru Says: While arcades may not be a big thing here in the UK, they are quite popular over in Japan, there are plenty of Japanese exclusive arcade games around. What are you hoping Valve will do next? Half Life 3? Another Left 4 Dead? Start a whole new franchise? Let us know what you want to see!
Source: Eurogamer