The very popular Just Cause 2 Multiplayer mod is about to get a big update. The update brings the mod up to version 0.2, which is in public beta at the moment. Aside from fixing a bunch of bugs, new features are also being implemented, with changes to the main menu, being able to script NPCs and new Steam Achievements.
Scripters can now create their own client-side NPCs. All of the civilian models in the game can now be used and more languages can be supported. As far as scripted NPCs go, example scripts from the mod website include the Wingsuit, Companions, Submarine, Claymores Drift and Trails.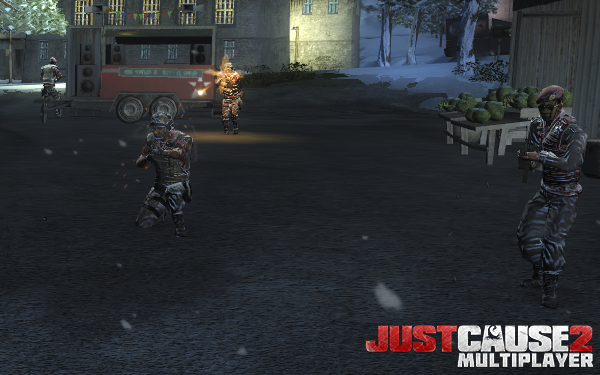 If you want to get the update right now, you can opt in to the public beta on Steam. However, don't expect the best experience, after all, the beta test is there to find issues. The full version of the 0.2 mod update will release to everyone at some point, once all of the kinks are ironed out.
The full change log for the update is actually pretty massive, so if you would like to see it for yourself, you can do so, HERE.
KitGuru Says: The Just Cause 2 Multiplayer mod has done wonders for the base game, with many still playing it now thanks to the mod. Have any of you tried out the Just Cause 2 multiplayer?