The Game Awards took place a few weeks ago and as usual, there were some questionable winners and nominations in a number of categories. Today, just before the year comes to a close, we are looking back at some of our favourite games of the year and shining a spotlight on some of the games that didn't get the love they deserved. 
Before we get into my list, I think its important to make note of some of the games I didn't play this year. You will not see Returnal, Metroid Dread, It Takes Two, or Marvel's Guardians of the Galaxy here. While I do want to play each of those games and have heard great things, I just haven't had the time yet. Some of my colleagues have covered some of these games though – Mustafa wrote about Returnal in a previous KitGuru Games, and Dominic did thorough GPU testing with Marvel's Guardians of the Galaxy. Now with that out of the way, let's get to the list!
Hitman 3:
It is easy to forget that Hitman 3 launched this year, as the game came out right at the start of 2021. IO Interactive has refined the Hitman formula and polished it up nicely, with great levels and a feeling of complete freedom to explore and take down targets the way you want to. At this point, Hitman is less of a stealth/action game and more of a puzzle game and it is wonderful. The fact that you can import the levels from the previous two games in the reboot trilogy is a great bonus. If you haven't tried Hitman 3 yet, it is well worth picking up.
Monster Hunter Rise: 
Currently a Switch exclusive, Monster Hunter Rise is a much improved version of classic Monster Hunter. Exploring zones is a much quicker and more pleasant experience thanks to the addition of the Palamute, and outside of that, the hunts themselves are great. It is not as impressive as Monster Hunter World graphically, but it is certainly the best Monster Hunter game available on Switch and soon, it'll be coming to PC too – something I previously covered in KitGuru Games.
Back 4 Blood: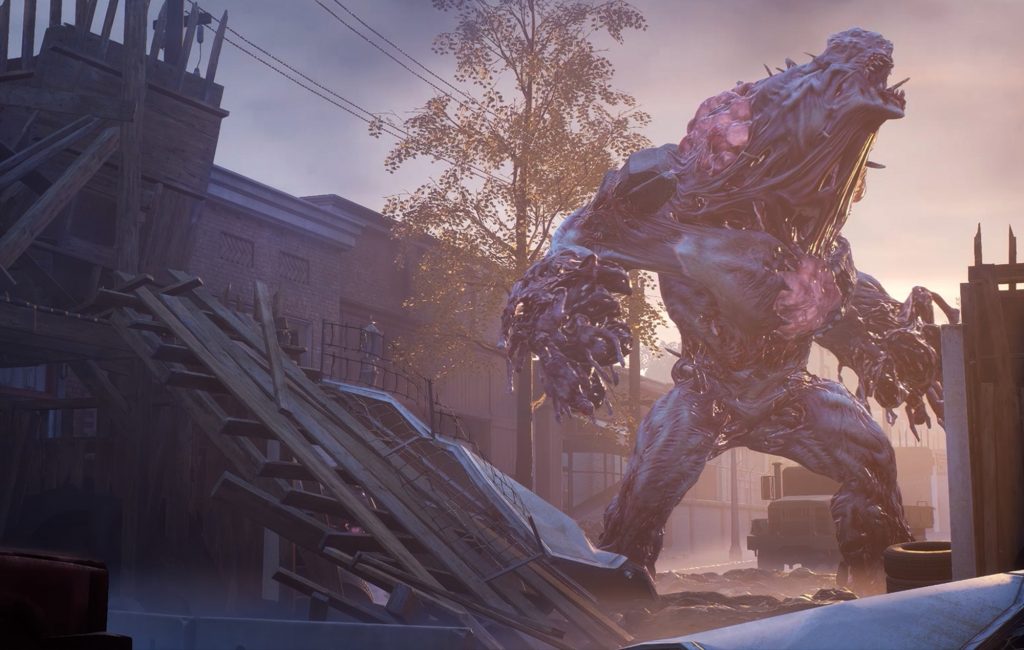 This is perhaps my most controversial pick for this list. Back 4 Blood has its problems and launched with some horrible balancing in place for its three difficulty levels. The Easy difficulty was a cake walk, while Veteran difficulty suffered a number of bugs causing frustrating difficulty spikes that only got worse the further into the campaign my group got.
A recent patch has cleared a lot of this up though and now, playing through the game on Veteran difficulty is not nearly as frustrating as it once was. The campaign is long too, so unless you are a god-tier Left 4 Dead player, you should get a lot of hours out of this game. I've sunk roughly 50 in so far and will be coming back for more once the first expansions land in 2022.
Resident Evil Village:
Over the last couple of years, me and a group of friends have been playing through the Resident Evil Remakes using virtual couch co-op. We all group up on Discord and use Parsec to stream the game via whichever friend has the best internet connection and at any time, we can pass the controls over to someone in the group. We used this method for Resident Evil Village as well and it was a ton of fun.
Resident Evil 7 held up the suspense and tension better from start to finish, while Village essentially turns into an action game towards the end. Still, it was a great journey and the ending left me looking forward to what's next. This year, Resident Evil Village was a must-play for me.
Age of Empires IV:
Four years on from Microsoft's announcement that it would bring back Age of Empires, we finally got Age of Empires IV and as I discussed previously, it was certainly worth the wait. The campaign mode plays out like a really well made history documentary with interactive elements, it was perhaps the most pleasant surprise of the game.
Gameplay-wise, not much has changed from the days of Age of Empires II. The RTS formula has not been reinvented here and there is little learning curve to get to grips with the game. Its accessible, easy to get in to and plenty of fun. As an Xbox Game Pass title, it is a must download for subscribers.
Deathloop:
I had concerns about Deathloop leading up to its release. The marketing was not very good and each trailer only served to confuse me in regards to what this game was all about. As it turns out, it is a really simple concept – you are trapped on an island living out the same day over and over. It's your job to find clues and hunt down the other assassins living on the island to break the loop.
In true Arkane fashion, there is lots of gameplay freedom, with players free to tackle areas stealthily or in a guns-blazing approach. It was a fun game and the story hook ended up being more intriguing than I anticipated going in. For me, Deathloop was one of the biggest surprise hits of the year.
Ratchet & Clank: Rift Apart
While I've had an Xbox Series X since launch last year, it was only a few months ago that I was finally able to get my hands on a PlayStation 5 console. I did not feel good about shelling out £70 for my first true next-gen game, but ultimately, Ratchet & Clank: Rift Apart proved to be a worthy purchase. Graphically, the game is stunning and Insomniac's use of the DualSense controller is excellent. I absolutely love the new haptic feedback elements and the adaptive triggers. It adds another layer of engagement to the overall gameplay experience and I hope more third-party games make use of these features too.
Overall, the game is a good time – fun levels, colourful characters and a great array of weapons to choose from. I wish its price tag wasn't so high, but it is a high quality game and one of the first jaw-dropping titles of the PS5-era.
Halo Infinite: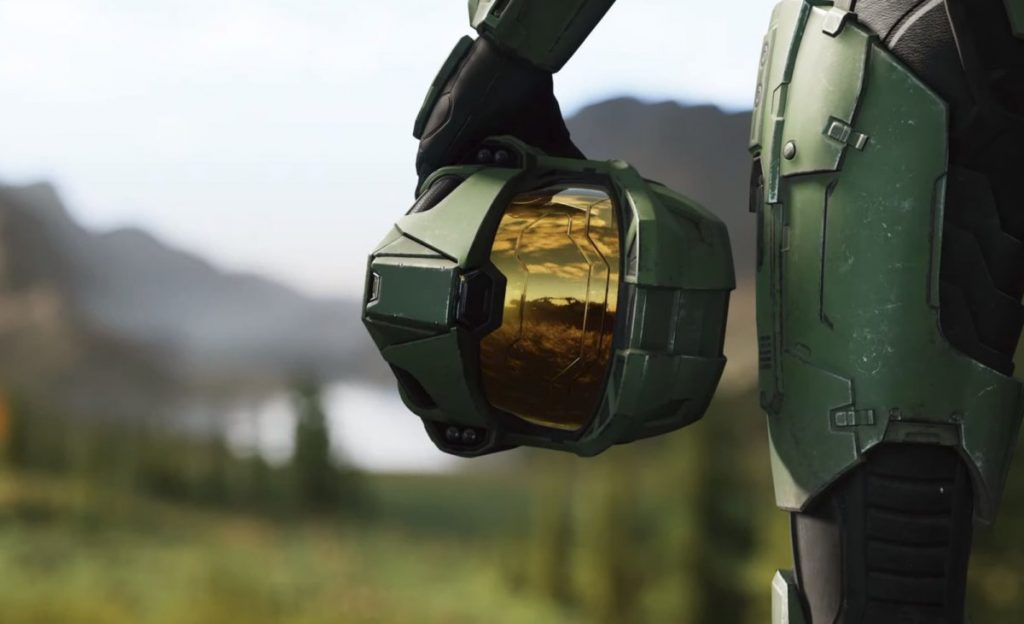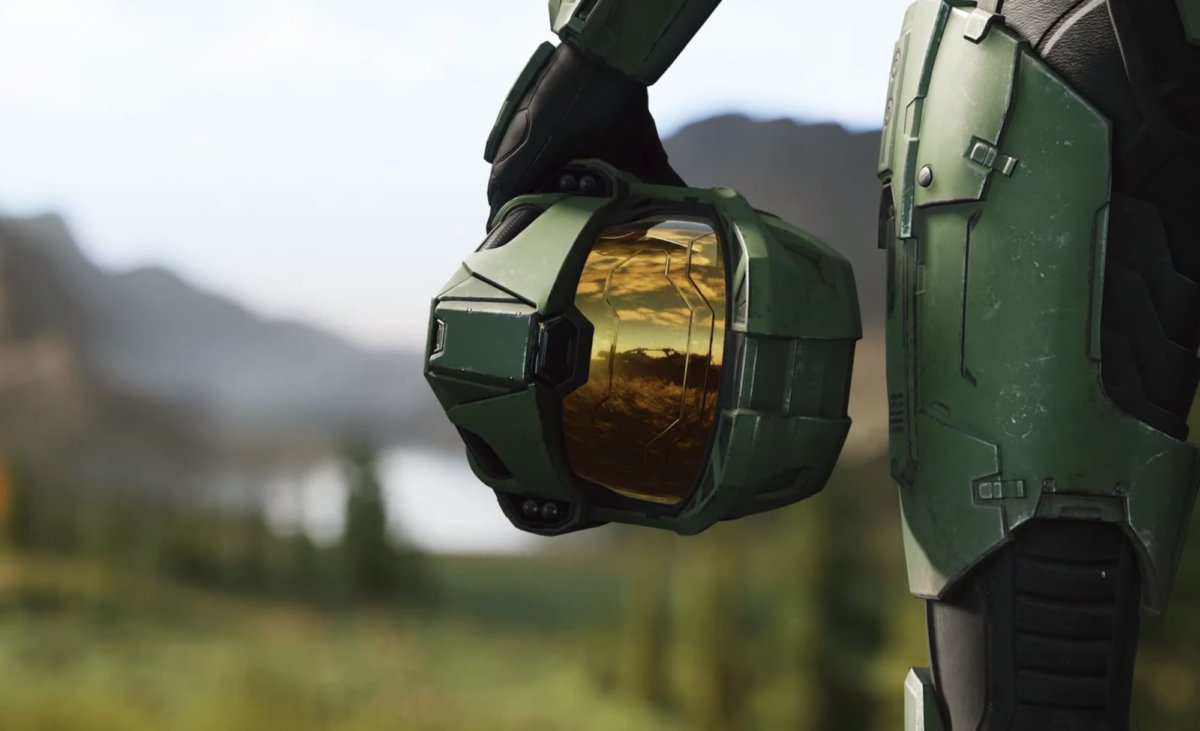 Six years on from the launch of Halo 5: Guardians, the Master Chief has finally returned. I love the new open-world of Zeta Halo and spent countless hours running around capturing FOBs and fighting off the banished to reclaim territory. The open world is sizeable with plenty to explore, but its not too big, so travelling around on foot doesn't feel like a chore. The main campaign has its standout moments and some excellent boss fights along the way, but I was most impressed with 343's changes to story telling. The game is packed with story beats, which are well written and well paced. The cutscenes continue to be some of the best in the industry too.
The story ends on a great cliffhanger and I do hope that Microsoft continues to expand on Infinite with campaign expansions and perhaps even unlocking new open-world areas on Zeta Halo so we can get some biome variety. Out of everything I've played this year, Infinite is the game that has managed to stick in my head and I can't wait to see what comes next.
KitGuru Says: This list is not numbered, so there is no particular order here, but if I had to pick one game for a GOTY award it would be Halo Infinite for me. What were your favourite games of 2021?