Since launching Xbox Game Pass around two years ago, Microsoft has been expanding on its revolving library with its own exclusives, in addition to some big third-party titles from the likes of Bethesda, Square Enix and more. We've been hearing about plans to launch a PC version of Game Pass for some time now and this week, Game Pass for PC was officially announced. Beyond that, Microsoft has also committed to bringing all of its future exclusive games to Steam.
Xbox Game Pass will be coming to PC this year, with a full unveiling likely coming during E3. For now, we know that Microsoft plans to ensure that the library always has 100 games at minimum, exactly as we've seen on Xbox. However, the library will differ a bit as some games found on the Xbox version just aren't available on PC. The same is true in reverse, as there are strategy titles available on PC that aren't available on Xbox One.
For now, we know that we can expect Microsoft to put its first party games on the PC library, in addition to titles from Bethesda, Devolver Digital, Paradox Interactive, SEGA and Deep Silver. New games for the library will be announced each month, similarly to how the system works on Xbox One.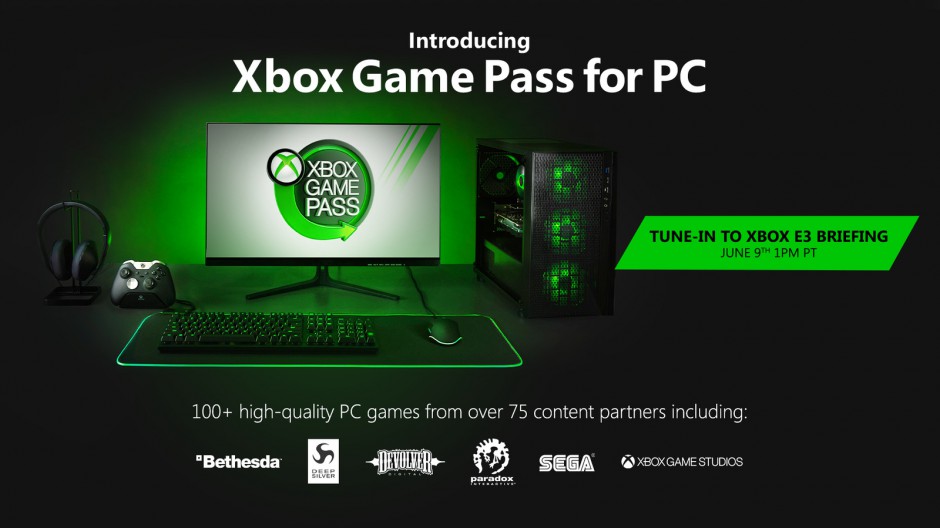 Now moving on to Microsoft's other exciting news of the week. Back in March, Microsoft announced that Halo: The Master Chief Collection would launch on the Windows Store as well as Steam. We weren't expecting much beyond that at the time but in keeping with Microsoft's new philosophy of prioritising player choice above all else, the team will be bringing all future exclusives to Steam as well as the Windows 10 store.
That means that later this year, when Gears of War 5 launches, it will be available on Steam the same day as everywhere else. It also means PC gamers will get to play normal win32 versions of games instead of using the UWP system, which has garnered much criticism over the years. Beyond that, the 'Definitive Editions' of Age of Empires 1, 2 and 3 will all be available on Steam as well as Age of Empires 4, which is still in development. We will be hearing more about Microsoft's new PC gaming strategy over the next week as E3 gets underway.
Just in case this causes any questions about Obsidian's 'The Outer Worlds', that game will still be a timed exclusive to the Epic Games Store. Microsoft isn't publishing that game as it was funded under a deal with Take-Two Interactive prior to Microsoft acquiring them. After that though, future Obsidian games will follow Microsoft's current content strategy.
KitGuru Says: This is excellent news for all PC gamers. The Windows Store has improved over time, but it still has its share of random issues with downloads, installation etc. Now, we'll have the choice to buy on Steam instead and bypass all of those problems entirely. Beyond that, Game Pass has been excellent on the Xbox, so hopefully the new PC version will be just as good. In all, Microsoft's new strategy is sounding very promising so far.