Xbox Game Pass has been around for a few years now but the service got a big boost this year with its launch on PC. The library has had some impressive updates so far this year, with big games like Metro Exodus and Prey joining the lineup. Now, the list of games coming in July have been revealed, with a couple of PC-exclusives hidden in the bunch.
Xbox Game Pass on PC is currently in beta but the service already has around 100 games available to play. The best part is that it all runs through a new app, so you don't even have to go near the Windows Store to download and play the games. This month, eight new games are coming to Xbox Game Pass spread across PC and console.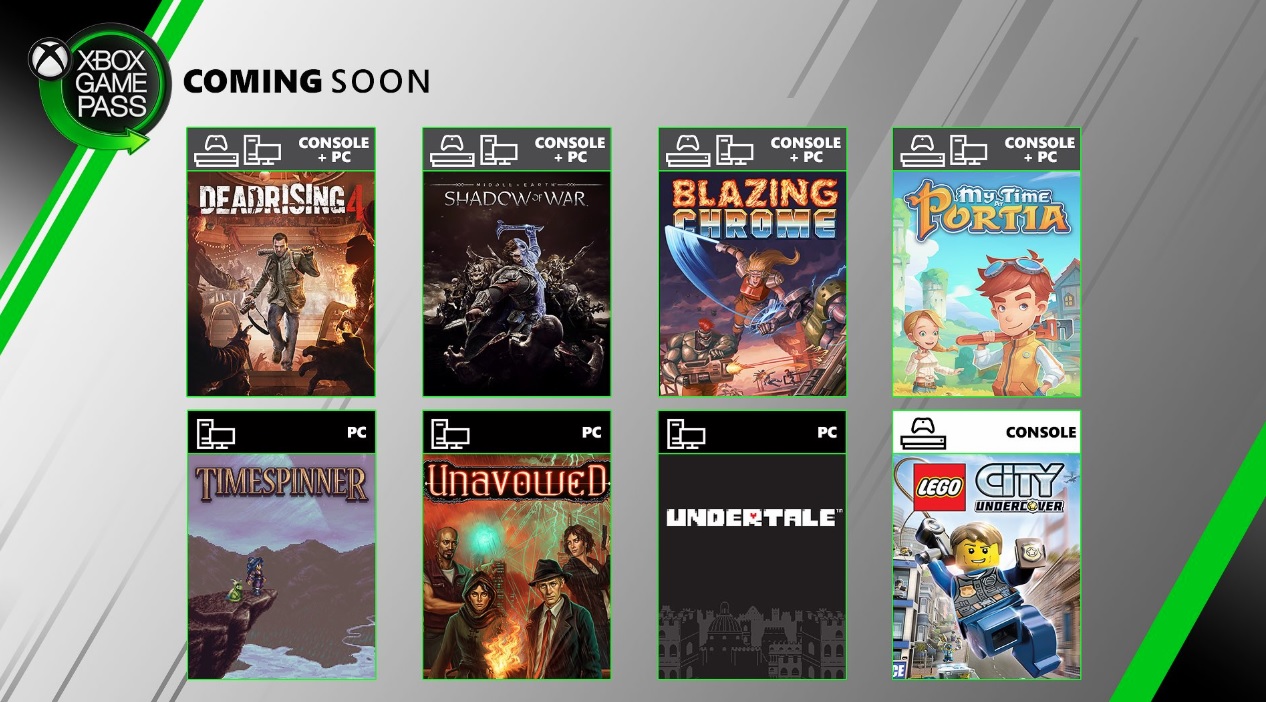 Middle-Earth: Shadow of War, Dead Rising 4, Blazing Chrome and My Time at Portia will be heading to Game Pass on both PC and Xbox One. Those of us on PC will also be getting Timespinner, Unavowed and Undertale, while Lego City Undercover is only heading to the Xbox version.
Undertale, Shadow of War and My Time at Portia were all added to Game Pass last night. The remaining games are all arriving on the 11th of July.
KitGuru Says: I've been very impressed by Game Pass on PC so far. The app is a huge improvement over the normal Windows Store and there is something liberating about being able to head to the store page and download almost any game listed without needing to pay anything extra. Have any of you tried out Game Pass since it launched on PC?