Just days after Sony's PlayStation Classic announcement, new evidence has surfaced surrounding Nintendo's next classic mini console. We've already seen the NES and SNES Mini launches and now, Nintendo seems to be turning its attention towards an N64 Classic release.
Recently, Nintendo filed a Nintendo 64 Mini trademark in Europe. This also features a silhouette of the iconic N64 gamepad. Whether or not the console launches in time for the Christmas rush remains to be seen but if Nintendo is quick about it, then we could see a return to the PS1 VS N64 era of the 90s as both classic consoles go head to head over the holiday season.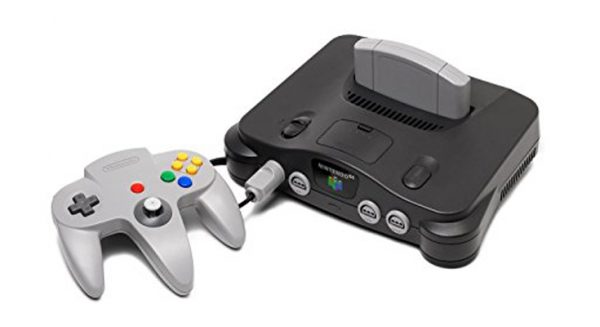 The trademark doesn't hint at what games will be available on the N64 Classic but we would expect to see Super Mario 64, in addition to Mario Kart, Donkey Kong, The Legend of Zelda: Ocarina of Time and possibly a few others.
Fans would likely want to see 007 Golden Eye return in addition Banjo-Kazooie and Perfect Dark. However, licensing issues would come into play with those specific titles. Microsoft might let Perfect Dark and Banjo-Kazooie slide, but the James Bond license might be more difficult to get hold of.
KitGuru Says: The Nintendo 64 was the first console I actually owned, so I would be excited to revisit some of the classics. Hopefully Nintendo reveals more official information on this soon. What games would you like to see included with an N64 Classic release?