Nintendo hasn't been doing all that well this generation but maybe the Wii U would have done better if the company didn't turn down a Skylanders exclusivity deal. Skylanders has been a huge seller for kids, they buy the game, they buy the toys and it makes Activision a ton of money.
The Wii U had a year long head start on the Xbox One and Playstation 4, unfortunately Nintendo didn't line up any system selling games or even score any franchise deals but that doesn't mean it didn't have the opportunity. Activision wanted to partner with Nintendo to help spread the risk of starting a new franchise:
"Nintendo spent a long time looking and looking. They were just like 'we have never seen anything like this before.' I've always wondered about the full meaning of that comment. Clearly, they have got properties well suited to this world. Why it is that they didn't rush in here will probably haunt them for the rest of their days."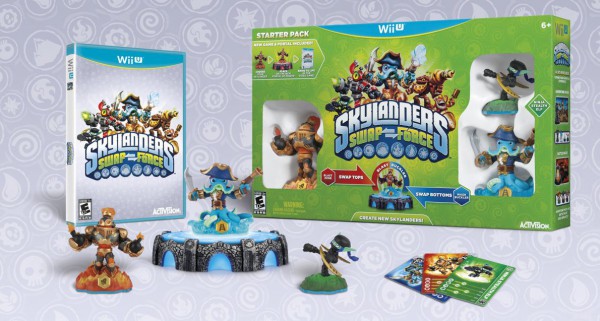 There is a Wii U version of the game but it is also available on ten other platforms, meaning the game isn't actually drawing more attention to the Wii U at all. A huge toy selling franchise exclusive could have really helped kickstart the Wii U's launch. That said, things could have also gone the other way, with Skylanders possibly not becoming anywhere near as huge as it is today.
Discuss on our Facebook page, HERE.
KitGuru Says: The Wii U could really appeal to kids, unfortunately though, most kids don't know it exists. Nintendo really has dug itself into a huge hole this generation, which is a shame because most people really want the company to do well and stay relevant. 
Source: Joystiq