Aside from the game's focus on simple, arcade-like mechanics, one of the bigger criticisms that many had against Star Wars: Battlefront prior to its launch was the lack of single-player campaign. While we never really got the full story previously, during a recent EA investor briefing, one of the publisher's executives finally explained that Battlefront's campaign was cut out in-order to ensure that the game launched just before Star Wars: The Force Awakens.
EA Studios boss, Patrick Söderlund explained: "The one thing that we got criticized for was the lack of a single-player campaign. It was a conscious decision we made due to time and being able to launch the game side-by-side with the movie that came out to get the strongest possible impact."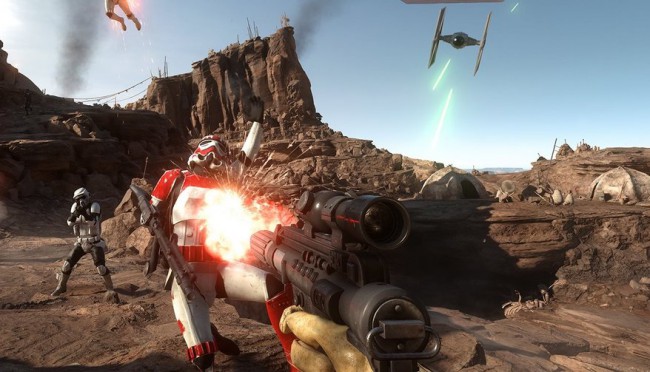 While DICE did a great job of capturing the look of Star Wars with its Battlefront maps, many players also had issue with the lack of depth in the multiplayer. It seems that the studio were aiming to capture a wider, casual audience, rather than the core fans.
However, according to Söderlund, these things may change in Battlefront 2, which has already been confirmed as in development: "I think the team created a really good game based on the premise that we had. I would say the game has done very well for us and reached a very different demographic than a traditional EA game. So from that perspective, it's a success. Are we happy with the 75 rating? No. Is that something we're going to cure going forward? Absolutely".
KitGuru Says: A lot of people like to claim that Battlefront was Battlefield with a Star Wars skin but honestly, if that were true we would have ended up with a better game. Hopefully the next Battlefront game we get will include a better amount of content.