Obsidian has made a name for itself by releasing excellent RPG games over the years. The studio's latest success was Pillars of Eternity and now, it is moving on to its new game titled 'Tyranny', an RPG that focusses on a world where a clash between good and evil already took place, with evil emerging victorious.
The game's story will be non-linear and challenge players with morally unclear decisions. You will be playing the role of an officer in this evil empire, ruled by Kyros the Overlord.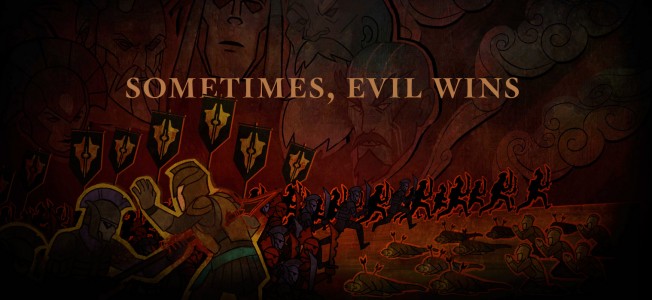 [yframe url='http://www.youtube.com/watch?v=yc-WqIRNDKY']
Tyranny will be launching this year apparently, which is quite exciting. However, the announcement trailer doesn't really give away too much so we still don't know how the game is going to look or play. It could be a third/first-person open-world title, or it could be another isometric, text heavy game like Pillars of Eternity.
Much like Pillars of Eternity, Tyranny will be a PC exclusive game for the time being. It is also being made in collaboration with Paradox Interactive, who made Cities: Skylines and helped out with Pillars of Eternity.
KitGuru Says: While Tyranny sounds like a great concept, I'm not going to get too excited until I know what sort of game this is going to be. While Pillars of Eternity was great in many ways, I find it difficult to really get into isometric, text-heavy style games.