At this point, Microsoft has already committed to bringing all first-party games to Windows 10 in addition to Xbox. Unfortunately, the Windows Store just isn't up to scratch, leading many to ignore some of Microsoft's biggest PC titles. During XO18, Phil Spencer touched on PC support a little bit by committing to fixing the Windows Store.
Previously, the Windows/Microsoft Store was handled by the Windows team and Spencer didn't have much control over it. However, he has since been promoted to overseeing all of Microsoft's gaming efforts, giving him a much larger leadership role in the company. Phil Spencer will now be using that to take the store in a new direction.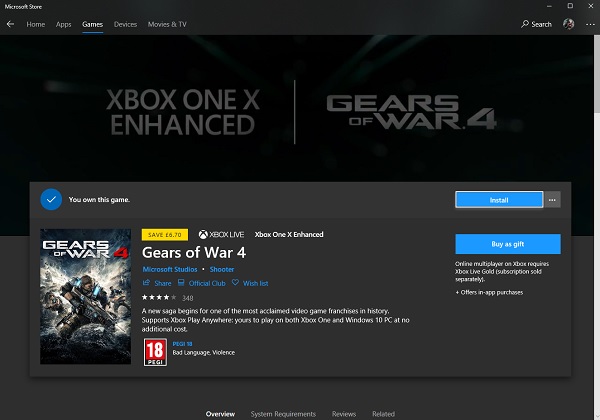 While speaking with XO18 presenter, Julia Hardy, Phil Spencer spoke about listening to fan feedback, a common sentiment from Microsoft this generation. Afterwards, he specifically started addressing Windows, saying: ""I think we've got a ton of work to do on Windows. Windows is something I'm very committed to, I've heard the feedback about our Store. I'm going to take a bigger leadership role on what's going on with the Windows Store, make it really tailored to the gamers that we know want to see the best from what we have to offer."
Hopefully we'll start to see those improvements very soon, particularly since Microsoft now has a stacked deck of talented studios, all of which will be releasing games for PC and Xbox.
KitGuru Says: We know that Microsoft wants to bring Game Pass to PC and catch us up on some older exclusives like Sunset Overdrive. Hopefully all of this will arrive alongside a big update to finally clean the store up. Have many of you used the Windows Store recently? Has it given you much trouble? I remember having a very difficult time getting Gears 4 to install at launch.