Playstation Now will be entering open beta later today in the US but Sony wants to remind users that all current prices are not set in stone yet and could change upon receiving feedback.
When the closed beta first launched, Sony faced a lot of criticism over its streaming service's overly high prices, with older games often costing a lot more to rent digitally than to own on a physical disc. However, Jack Buser, Senior Director of Playstation Now has said that the company is still trying to feel out how much users are willing to pay for different rental periods:
"We are going to be going into open beta on PS4 specifically for the rental aspect of the service. These are the early days, so we're always listening to feedback. Over time, new content and a lot of other changes will be based on feedback and usage we'll see in the beta."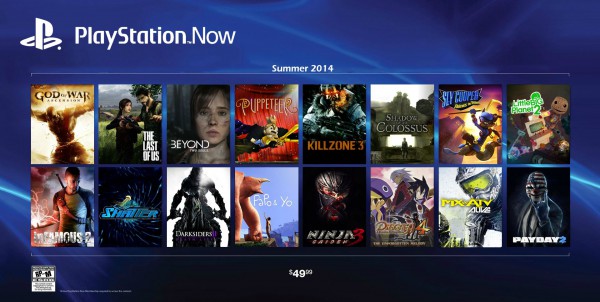 Sony has already revealed some re-adjusted prices for the open beta. Instead of paying $5 for four hours of gameplay, users will now just have to pay $2.99, with some games only costing $1.99. $5.99 will get you a week of play time, $7.99 will get you a game for 30 days, while 90 day rental periods will cost $14.99. The open beta will launch with over 100 titles from 50 publishers.
The new pricing model is much better and should reduce the amount of complaints Sony was originally receiving. During the closed beta, Playstation Now received over 300,000 hours of gameplay, which shows just how many people want to play older PS3 titles on their PS4. Now that the service is hitting open beta, Sony expects millions of users to try it out.
Discuss on our Facebook page, HERE.
KitGuru Says: The updated Playstation Now prices are much more reasonable. However, Sony should still look in to changing pricing depending on how old the game is, for example, a three year old game shouldn't cost as much as a game that was released three months ago. Have any of you guys tried out the Playstation Now beta? What do you think of the updated price plan? 
Source: Polygon