Sony's PlayStation 4 exclusive racing title, DriveClub was originally supposed to launch alongside the console, with a free version planned for those who have a PlayStation+ subscription. Unfortunately, the game was delayed and when it finally came out in October, it was one of the most broken games of 2014.
Due to the broken launch, the developer had to delay the free PS+ version of the game in order to fix the paid for version. Now so much time has passed that Sony doesn't even know if the promised free version of the game will ever release but according to Sony Computer Entertainment Europe CEO, Jim Ryan, the free version is still "being looked at".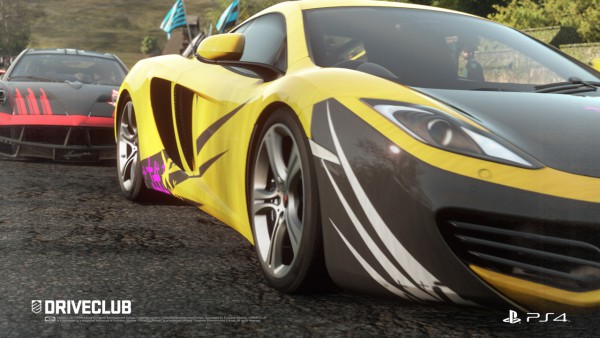 When pressed on the matter during an interview with Metro, the SCEE CEO said that he could not "guarantee" that the game would ever become free for PlayStation+ members, which is a step back from what the company said in November last year. Following the broken launch of DriveClub, Sony maintained that it was still committed to making good on its promise to PS+ members.
So there you have it, Sony promised a racing game for the PS4, it launched in a broken state and now those that were hoping to try the cut back but free version of the game on PS+ may be out of luck.
Discuss on our Facebook page, HERE.
KitGuru Says: Microsoft has been heavily criticized for the broken launch of The Master Chief Collection last year and Sony isn't doing much better thanks to the broken launch of DriveClub, the only difference being that DriveClub is not a major franchise, although it was delayed an entire year. Now it looks like Sony may be going back on its word and may not ever launch the free version of its exclusive racing title for PlayStation+ subscribers.