Red Dead Redemption 2 has been out on PC for 5 days now, so the inevitable influx of mods on the nexus is already well under way. Ultrawide fans can enjoy custom field of view settings and cinematics without black bars, while people who have played the game previously on a console can use custom save files to skip straight to the parts of the game that interest them most. With GTA V, Rockstar's stance on PC modding became a bit muddy but the studio is making things clear from the start for Red Dead Redemption 2. 
Rockstars official stance on mods is clearly visible to anyone who has already tried them, as they will result in a rather ominous warning in the Rockstar Launcher that reads "Use of unofficial modifications to the game is not supported and may result in being banned from online content".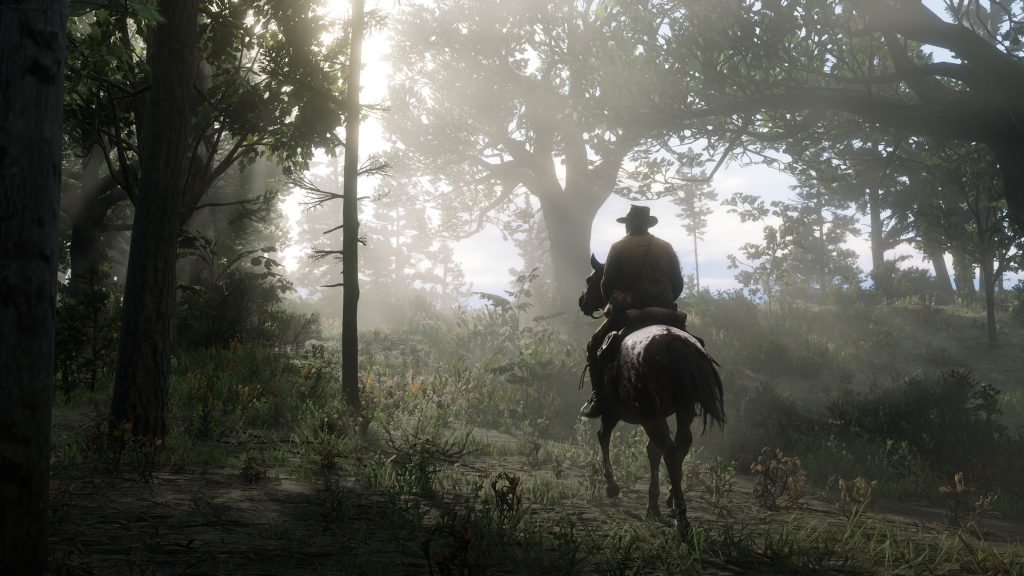 Using mods in online looks to be a good way to get banned pretty quickly, however using them for the single player game shouldn't cause any issues, as Take-Two have posted the below on Rockstar's support site:
"Rockstar Games believes in reasonable fan creativity, and, in particular, wants creators to showcase their passion for our games. After discussions with Take-Two, Take-Two has agreed that it generally will not take legal action against third-party projects involving Rockstar's PC games that are single-player, non-commercial, and respect the intellectual property (IP) rights of third parties. This does not apply to (i) multiplayer or online services; (ii) tools, files, libraries, or functions that could be used to impact multiplayer or online services, or (iii) use or importation of other IP (including other Rockstar IP) in the project; or (iv) making new games, stories, missions, or maps."
Mods that don't touch the online functionality in the game shouldn't cause any issues, so if you want to run a sepia reshade for that old western film look, or use Marty McFlys raytracing shader to hurt your graphics card (for now at least) you should be all good.
Discuss on our Facebook page, HERE.
KitGuru Says: Much of these current modding rules came into place after a lot of back and forth during Grand Theft Auto V's PC launch. With that in mind, the mods that were allowed for GTA V should continue to be fine with Red Dead Redemption 2 and vice versa, just as long as you aren't trying to play online with them.