A fan of the Fallout series is currently attempting to get Bethesda to accept his collection of bottle caps as payment for a pre-order of Fallout 4. Right now, Seth (or GatorMacheteJr on Imgur), has a box of over 2000 bottle caps waiting to be sent over to Bethesda in exchange for a copy of Fallout 4.
If you don't happen to know anything about the Fallout series, bottle caps is the currency used in the wasteland following the nuclear war. Writing on his Imgur gallery, the fan said: "Fallout 3 was my favourite game for several years, so I made the rational choice to start saving up bottle caps. Turns out 4.5 years of undergrad and 3 years in a Master's program leads to a lot of drinking. It ended up being 11.2 pounds of bottle caps. You don't want to know how much it cost to ship it to Maryland."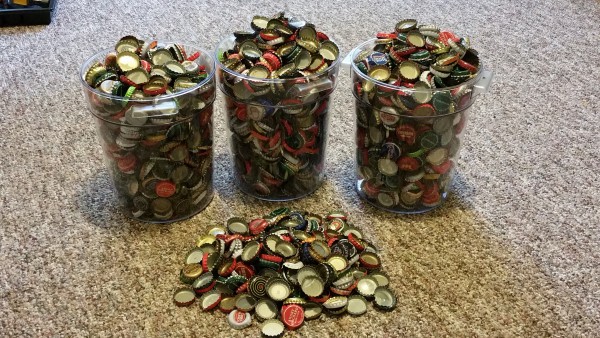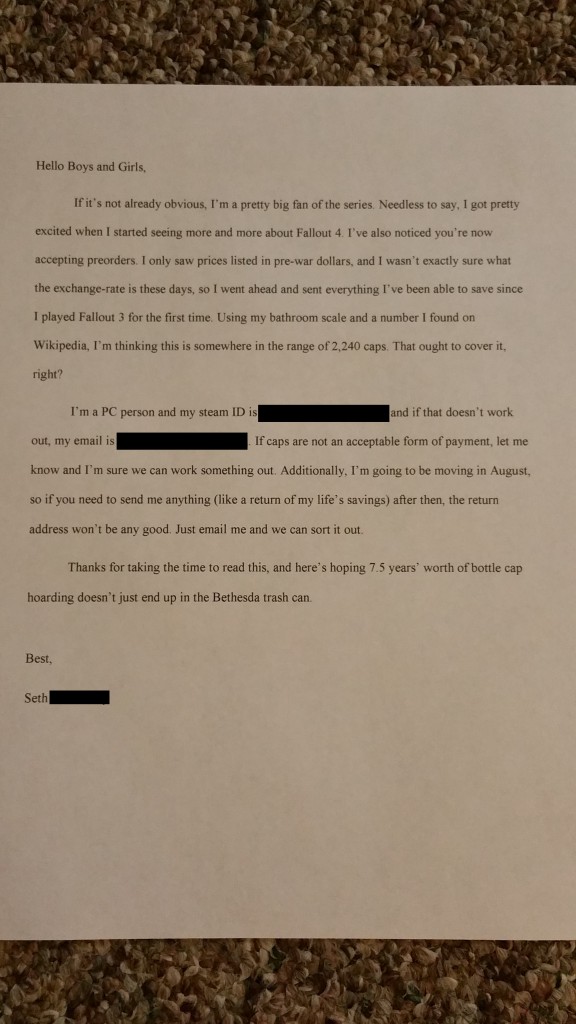 He also posted a note addressed to Bethesda, noting his interest in pre-ordering Fallout 4 but not knowing the price in bottle caps versus pre-war dollars. Apparently these bottle caps have been accumulated over several years so this has been planned out for some time.
Summing up his Imgur post, he wrote that he is hoping that his pre-order attempt will get popular enough to grab the attention of Bethesda's PR team. You can find the whole thing, HERE.
Discuss on our Facebook page, HERE.
KitGuru Says: Well this was bound to happen, after all, Fallout does have some pretty dedicated fans. I wouldn't be surprised if Bethesda went ahead and sent him a copy of the game after this.