Sony has been promising to add variable refresh rate support to the PlayStation 5 ever since launch. Now 18 months later, the feature appears to be on the way, with Sony confirming plans to roll it out soon. 
Last night, alongside a new PlayStation 5 Software update, Sony announced that Variable Refresh Rate will be available "in the coming months" for HDMI 2.1 compatible TVs and PC monitors. With VRR, games will dynamically sync the refresh rate of the TV with the frame rate of the game, paving the way for better response times, smoother gameplay and the elimination of screen tearing.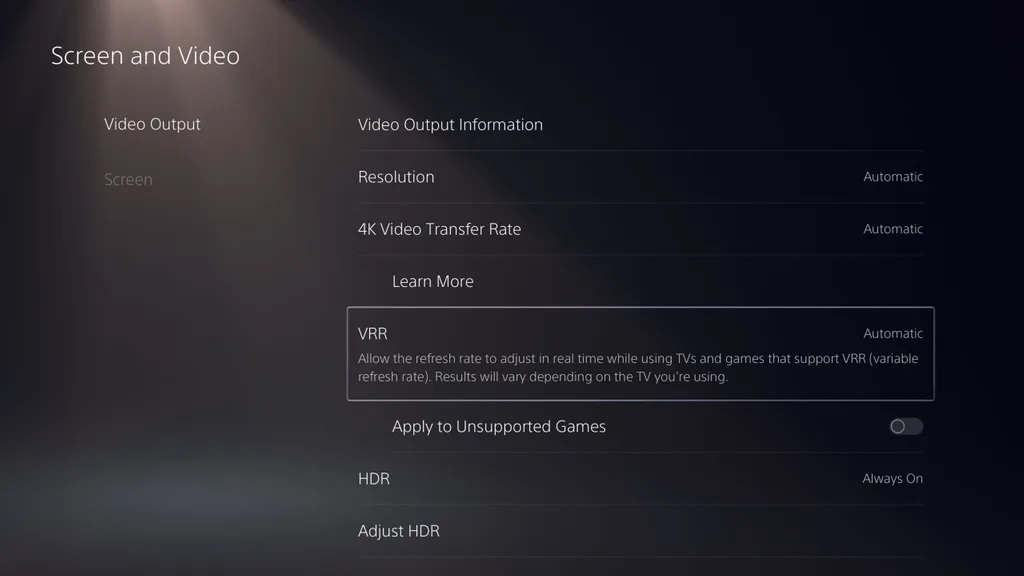 VRR has been available on the Xbox Series X/S consoles since launch and most games support the feature. It is particularly useful for titles with 120Hz modes, where the frame rate can vary more often compared to a 60FPS or 30FPS mode. Sony says PS5 games can support VRR through a patch and future titles will be able to include VRR support at launch.
While VRR might not be officially supported by every game, Sony has added a toggle in the VRR options menu to force it to apply to unsupported games too.
KitGuru Says: VRR became the standard for gaming PC monitors years ago and now with this new generation of consoles, VRR is also becoming standard for consoles and TVs. Have you been waiting for VRR support on PS5? Are there any games in particular you want to enable it on?