It hasn't even been a year since Telltale Games was first shut down but it looks like the studio is now set for a revival- at least in name. A company known as LCG Entertainment has purchased Telltale's assets and will be starting the studio up again with a new, smaller team led by a new CEO.
Telltale closed its doors late last year following a tumultuous period of poor sales and bad financial planning. There was also talk of management stifling creativity, which led to new ideas being squashed in favour of sticking to the traditional Telltale formula that we all grew useful. Now under LCG, Telltale Games will be brought back under the leadership of Jamie Ottilie and Brian Waddle.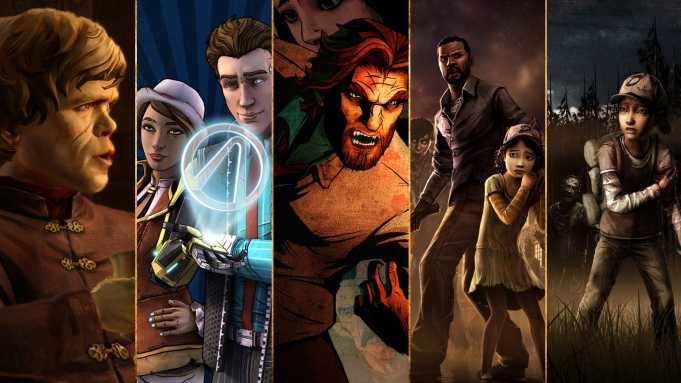 The new Telltale Games has the back-catalogue rights to Batman and The Wolf Among Us in addition to some other Telltale classics like  Puzzle Quest, so those games will be able to go up on sale once again. This new version of Telltale will not have the rights to The Walking Dead though, as that license is now owned by Skybound, who wrapped up development on the game's final season this year.
According to Polygon, some former Telltale employees will be offered freelance positions at the new studio with the possibility of going full time later on. That's not much of a consolation prize for those spurned by the initial closure, but there may be some developers who are interested in returning.
Right now, Telltale's licenses to Borderlands, Game of Thrones, Guardians of the Galaxy, Minecraft and Stranger Things are all in flux. Most of those licenses have likely reverted back to the rights holders by this point.
We don't know how much money LCG Entertainment spent acquiring Telltale's assets but we do know that Athlon Games was a partner in the deal and will handle distribution for Telltale Games moving forward.
KitGuru Says: Telltale Games is back in name and perhaps over time, the studio will rise back up to prominence again. First, the team will either need to secure new licenses to work on, or create a new IP so it could be a while before we get to play something from the new team.