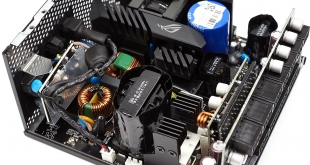 ASUS have added a 650 Watt and 750 Watt unit to their latest Republic Of Gamers range of power supplies. These 80 Plus Gold Certified units target the discerning enthusiast audience and today we are analysing the 750 watt model.
The fully modular power supplies ship with a 10 year warranty for peace of mind.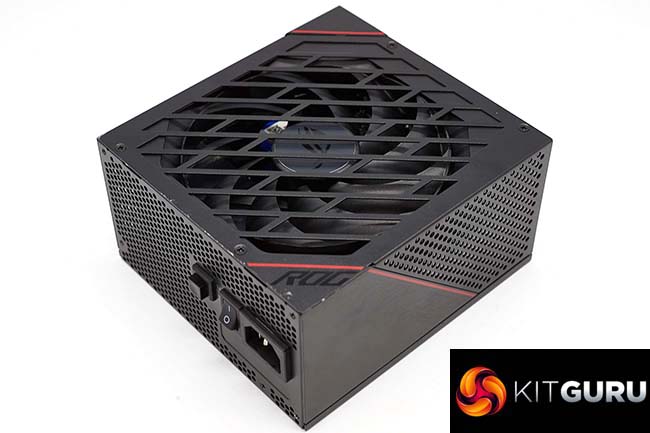 Asus sent us this review sample from one of their own system builds, samples seem very limited right now in the UK. We would imagine their OEM partner is Seasonic again, after our earlier review of the THOR power supply back in 2018. We will look at this in detail later in the review.
ROG heatsinks cover critical components. Lower temps result in a longer lifespan and reduced noise.
Axial-tech fan design features a smaller fan hub that facilitates longer blades and a barrier ring that increases downward air pressure.
Dual ball fan bearings can last up to twice as long as sleeve bearing designs.
0dB Technology lets you enjoy light gaming in relative silence.
An 80 Plus Gold Certification is the result of Japanese capacitors and other premium components.
Cosmetic customization is enabled by a magnetic logo and stickers that help you reskin the visible side to your liking.
Fully modular cables keep your rig neat and tidy.
10-year warranty included.