We've already seen first hand that Ubisoft had downgraded the PC graphics for Watch Dogs, the publisher is also claiming that Far Cry 4 on the PS4 and Xbox One will look the same as the PC's ultra high settings. However, now we have some information suggesting that The Division will also have its PC graphics downgraded.
Now here's a quick disclaimer before we go forward, this information might not be all that reliable. It comes from an anonymous 'game developer source' speaking to a pretty small website. It's entirely possible that this story was conjured up to get attention in the mist of all of the recent Ubisoft controversy. Now that that's out of the way, lets get straight in to it.
This news comes from Whatifgaming, like I said, it's not from a highly reputable site so take everything with a grain of salt. The site has vowed to not name its source but did verify that the employee was a member of the Ubisoft Massive development team.
According to this developer, there is " definitely a lot of push coming from publishers to not make the experience so different on consoles as to alienate people in to that next generation isn't as powerful as PC."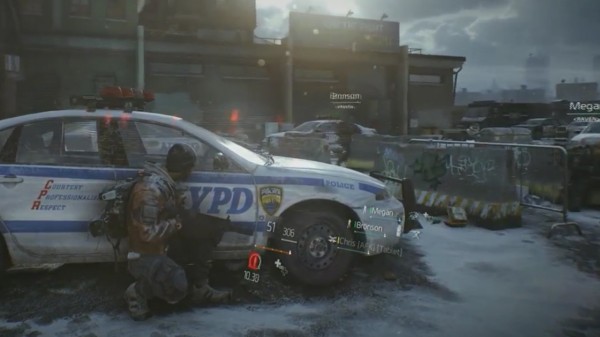 In reference to The Division, the anonymous source went on to explain how the team is already downgrading the game's graphics: "Right now we already took out quite a lot of screen space reflections from the game and are working on asset management as best as we can given the consoles unified memory."
This is certainly disappointing news given that the Snow Drop Engine tech demo looked amazing as well as subsequent showings of The Division gameplay. The inside source also noted that Ubisoft won't "admit that they actively downgrade games."
Despite all of this though, apparently the PC is still the lead platform, Ubisoft just won't let us use our hardware to its full potential: "Yes, the lead platform is PC but we simply cannot have such a big gap."
You can read everything that the developer said, HERE. However, be warned that the whole article isn't worded well, which casts more doubt on the anonymous source.
Discuss on our Facebook page, HERE.
KitGuru Says: While this may not be true, it wouldn't surprise anyone after Ubisoft's recent Far Cry 4 claims and the hidden graphical options found in Watch Dogs. This also begs the question, is it just Ubisoft downgrading its games for console parity reasons? Or are other developers also doing this? Either way, we'll discover the truth at some point. What do you guys think of this?