You'd never think that with the near legendary status Crytek has within the industry for its stunning engine and its games that historically have been the truest benchmark for a system's ability, it could be that the Crysis developer is in deep financial waters, with some hinting a potential for bankruptcy.
These are just rumours for now, so as always take this sort of thing with a pinch of salt, but the suggestion from German magazine GameStar's (via Eurogamer) sources, is that Ryse: Son of Rome, the Xbox One exclusive quick time brawler, made paltry returns on its massive investment, leaving the company in trouble. There's even rumours that staff haven't been paid in over two months.
Kotaku backed up these rumours with some sources of its own saying that staff at the UK branch of Crytek hadn't been paid since April.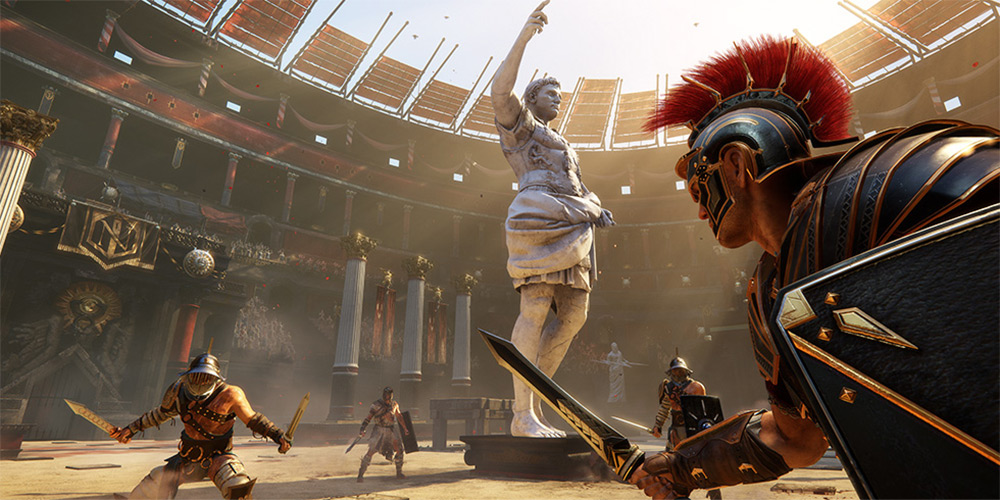 Tap B really fast to save the company
With these problems in mind, it's understandable that there's also talk of companies trying to lure away the best talent from the developer's different studios. This could potentially snowball and bury the firm, but there's been mentions of a potential buy out too, which could save it – if indeed Crytek is in as deep a waters as it seems. The rumoured top bidder is World of Tanks developer Wargaming.net, but Crytek's public comments have denied pretty much everything, including a potential buyer sniffing around.

"Regardless of what some media are reporting, mostly based on a recent article published by GameStar, the information in those reports and in the GameStar article itself are rumors which Crytek deny," said the Crytek spokesperson.
"We continue to focus on the development and publishing of our upcoming titles Homefront: The Revolution, Hunt: Horrors of the Gilded Age, Arena of Fate, and Warface, as well as providing ongoing support for our CryEngine and its licensees."
Discuss on our Facebook page, HERE.
KitGuru Says: It would be a real shame if an iconic studio like Crytek folded. If it is all to do with Ryse failing as well, it's another indication that the current make-or-break AAA development cycle is pretty unsustainable. A firm as long standing as Crytek should be able to eat one poor selling game now and again and not get into trouble.