The UK gaming market generated £3.48 billion in 2013, which is a notable 20 per cent more than the year before. According to the latest statistics, almost every gaming industry sector grew dramatically throughout last year, with the exception of boxed software as well as music and film, which had a slight decline.
MCV conducts an annual evaluation of the UK gaming market in collaboration with UKIE. Mobile and digital gaming saw the biggest gains, with them both rising by 83 per cent and 25 per cent respectively. The release of the Xbox One and Playstation 4 also had an impact as console hardware sales grew by 38 per cent, bringing in £626 million.
Here's the breakdown that MCV and UKIE came up with: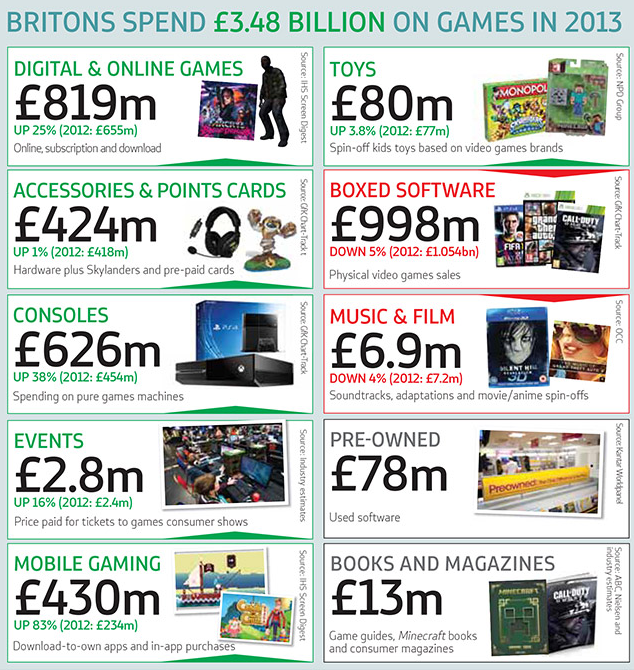 UKIE CEO, Dr Jo Twist, explained: "This snapshot shows that our sector is an economic and cultural powerhouse, and consumers choose to spend their money on not just software, but new hardware and digital content, experiences, and events, too."
While sales of boxed software did decline a bit, it still leads the way financially as sales generated £998 million, digital sales came close though, bringing in £819 million.
Discuss on our Facebook page, HERE.
KitGuru Says: UK gamers sure do spend a lot of money. It will be interesting to see if digital sales continue to rise over 2014. 
Source: MCV