The rumours surrounding The Witcher 3's next expansion, 'Blood and Wine', can now come to an end as CD Projekt Red has put out the teaser trailer and officially confirmed the release date. While just yesterday we heard that Blood and Wine might be releasing on the 30th of May, the actual release date is the 31st.
Blood and Wine was announced prior to The Witcher 3's launch so we have been waiting for this final expansion for a while. You can watch the teaser trailer below:
[yframe url='http://www.youtube.com/watch?v=7sVoDJ_DITs']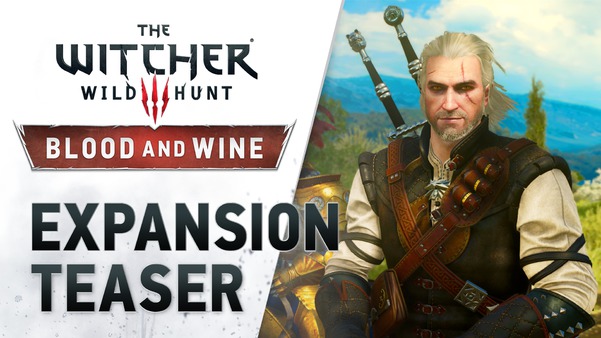 The trailer appears to use all in-game footage, showing Geralt riding towards the city of Toussaint with some jump cuts to some poor guy getting attacked by a monster and a city on fire. So we still don't know a ton about what to expect from the story but I'm sure many Witcher fans will be intrigued and getting ready to dig in.
KitGuru Says: For now, Blood and Wine is scheduled to be the final expansion for The Witcher 3 and it is said to add in a ton of extra explorable area to the game's world. Are any of you looking forward to this expansion? Will you be picking it up on day one?