CD Projekt Red has been working on its Witcher finale for around three years and now all of the hard work is paying off as four million copies of The Witcher: Wild Hunt have been sold in the last two weeks alone, making this the developer's most successful launch ever.
In an open letter addressed to the gamers of the world, CD Projekt Red founder, Marcin Iwinski issued a thank you to everyone who has supported the title so far: "May 19th was a crucial date for all of us here at CD PROJEKT RED — we released The Witcher 3: Wild Hunt, our open world role-playing game that we had been hard at work on for over 3 years. Since day one, you have given us tons of positive feedback and support — the sheer volume of emails we've gotten since launch simply congratulating us for our efforts is both epic and heartwarming,"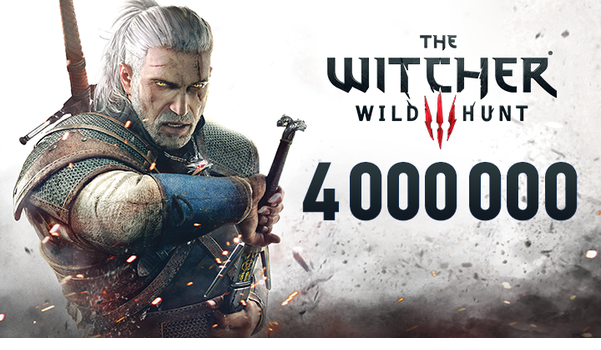 "I'd also like to take this opportunity to thank the four million gamers worldwide who bought The Witcher 3: Wild Hunt in the first two weeks from launch. Four million RPG fans spending their hard-earned money on our game is a sign that we did something right, and you can be sure that we'll harness all that positive energy and make the upcoming expansions worthy of the grand adventure that you're telling us Wild Hunt already is".
The game has been well received on all platforms so far and while the game did launch with a few issues, five patches were put out for the game within the first two weeks, cleaning things up significantly for all of the new players. The gamer was already pretty successful ahead of release, having garnered up one million pre-orders.
Discuss on our Facebook page, HERE.
KitGuru Says: Personally, I have around 75 hours in The Witcher: Wild Hunt already and I've still got plenty more to go. It is good to see that CD Projekt Red's efforts are paying off nicely and hopefully this means it will have the money to deliver more great games in the future. Have any of you been playing The Witcher: Wild Hunt at all? Have any of you beat it yet?