Titanfall is due to receive its sixth free update, adding in more features and game modes, one of which completely removes Titans and AI from the game, allowing for 8v8 pilot only matches.
The new mode is called Pilot skirmish and will only be available to play when choosing the variety pack playlist. In addition, Marked for Death is now a permanent game mode with its own custom load outs to unlock.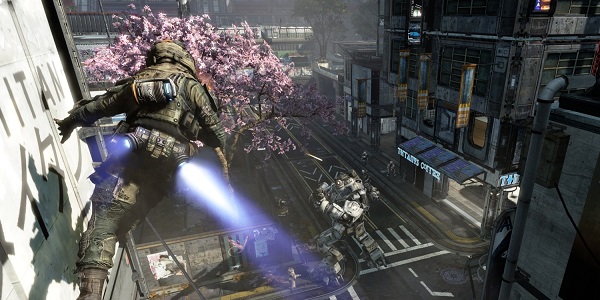 Burn cards are seeing some changes too, the black market will now have a daily deal on individual cards, although stock will be limited and prices may vary. Additionally, a new card has been introduced- Roll the Dice. This burn card will allow you to access your entire deck from within a match, although it's not clear whether or not it will allow you to use up more than three cards.
Finally, players that join a match late will no longer be punished if they get stuck on a losing team. If you join a match that's half way through and you are unfortunate enough to land on the losing side, then you will not have a loss counted on your record.
Discuss on our Facebook page, HERE.
KitGuru Says: This new 8V8 game mode sounds fun but unfortunately, whenever I try to play Titanfall I can't seem to find a match with more than 4 people in, so I'm not sure it will be that successful on PC. Maybe if Titanfall launched with mod support there would be a more active player base? What do you guys think?
Source: Titanfall