Those of us in the UK are going to get one more chance to grab the Pip-Boy Edition of Fallout 4 as GAME has announced that it will have more stock up for sale this week, on Friday the 3rd of July. Pre-orders will be taken in both in-store and online from 9AM but given the limited amount, it is all on a first come first serve basis.
Fallout 4 and its Pip-Boy Edition were revealed at E3 this year. The £100 special edition version of the game comes with a real Pip-Boy for you to wear while you cruise through the wasteland. However, it is important to note that the Pip-Boy does not come with its own screen, you will need to use your smartphone along with the game's companion app for the full experience.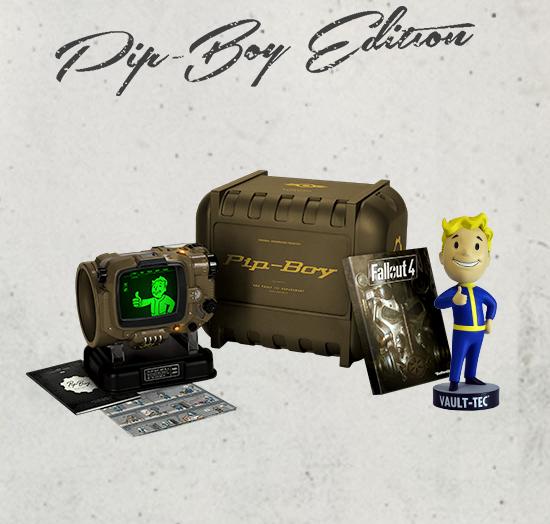 Not all devices will fit inside of the Pip-Boy and it seems Bethesda has modelled it around a specific set of popular devices. The Pip-Boy will come with placement cut outs for the iPhone 5 and iPhone 6 alongside the Samsung Galaxy S4, S5 and S6, so if you have a phone with a similar screen size to those, then it should work, although larger devices like the Galaxy Note or iPhone 6 Plus won't fit.
The Fallout 4 Pip-Boy Edition has sold out very quickly. Gamespot in the US got a slight stock boost last week but it is now largely unavailable. The special edition has also sold out in the UK so there is a good chance that this Friday is your last chance to grab one. Game announced that it will have some more stock over on Twitter, HERE.
Discuss on our Facebook page, HERE.
KitGuru Says: The Fallout 4 Pip-Boy Edition has been in high demand but right now it doesn't seem likely that Bethesda will be making any more. Have any of you pre-ordered the Fallout 4 Pip-Boy Edition? Are you going to try and grab one on Friday?