Back at the start of June, A Russian developer known as FrontWire announced that it would be remaking and finishing the cancelled Star Wars: Battlefront 3 project and bringing it to Steam under the title 'Galaxy In Turmoil'. While this did lead to an initial rush of excitement amongst series fans, there were some obvious issues with this strategy, for a start, the project was unlicensed and secondly, the Battlefront series has already been revived officially by EA. Now this week, FrontWire has revealed that it has indeed received a Cease and Desist letter.
In a lengthy blog post on the FrontWire Studios website, the team confirmed that they got the Cease and Desist on the 22nd of June. After some discussion with executives at LucasFilm, it was revealed that a license deal could have potentially been discussed but due to EA's exclusive contract, LucasFilm is obligated to deny any other license requests or offers.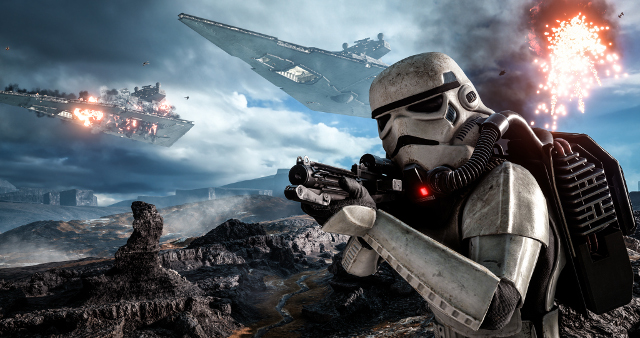 In an effort to save the project in its current form, FrontWire did pitch the idea of putting Galaxy In Turmoil on Origin instead or behind EA's own paywall but EA doesn't want any attention drawn away from the official Battlefront series, which DICE is currently working on.
FrontWire Studios isn't giving up though, Galaxy In Turmoil will apparently continue its development but it will no longer be a Star Wars game, or a remake of the cancelled Battlefront 3. It will now be an original, unique IP set in a "never before seen universe". However, It will retain 64-player battles, ground to space combat and a single player campaign. The project will need crowd-funding but more details on that will come at a later date, alongside a playable demo.
Discuss on our Facebook page, HERE. 
KitGuru Says: This shouldn't really come as much of a surprise to anyone. Pitching a completely unlicensed Battlefront 3 remake for release on Steam was bound to cause trouble for EA and LucasFilm due to the exclusivity contract in place. However, it looks like the project may live on as long as FrontWire can create a unique universe of its own and distance itself from the Star Wars IP enough to not attract a lawsuit.