Getty Images might be facing a potentially $1 billion lawsuit after it allegedly breached a photographer's copyright, but it won't be rolling over any time soon. It's now warned that if the dispute cannot be settled, it will hit back hard. With a worth in the low billions, it has quite a lot to hit back with too.
This dispute stems from a fall out with photographer Carol Highsmith, who recently found herself the target of an extorting letter from a Getty proxy, demanding $120 for using an image it claimed to own. In reality Highsmith owned it. While the threats stopped after that was pointed out, Highsmith later found Getty selling 80,000 of her images without permission, so she sued it.
The reason the suit drew headlines, is because with so many images being sold, in some cases for hundreds of dollars, Highsmith demanded as much as a billion dollars from the stock image service, and now Getty is hitting back.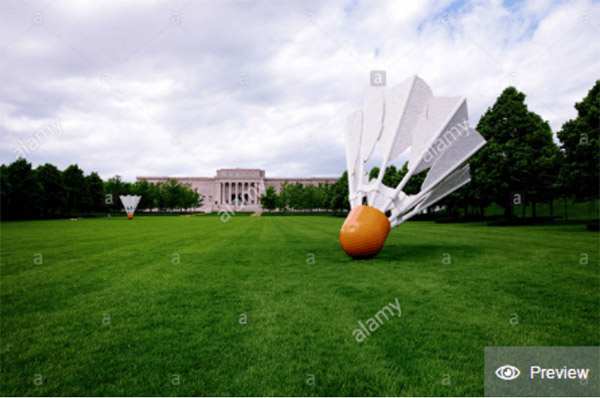 The image that caused all of this mess. Source: Carol Highsmith
"We are reviewing the complaint. We believe it is based on a number of misconceptions, which we hope to rectify with the plaintiff as soon as possible. If that is not possible, we will defend ourselves vigorously," the company said (via TorrentFreak).
It countered Highsmith's claims, stating that it was perfectly within its right to make her images available, as they were freely available elsewhere. It asserted in its statement, that it has not misrepresented copyright, as Highsmith claims, as it does not assert ownership over the images.
Highsmith argues back, that by selling the photos and not making her copyright of the work clear, Getty is claiming ownership itself, which is entirely false and she wants compensation for every image under its library – much in the way that Getty was happy to charge her $120 for the claimed, invalid use of a single image.
Discuss on our Facebook page, HERE.
KitGuru Says: While it would be surprising if Highsmith was 100 per cent successful in her suit, a billion dollars even has a company like Getty worried, so it will likely defend itself tooth and nail. If Highsmith keeps up the fight, she may have quite a strong one on her hands.