After Artifact launched, it became clear that Valve's original vision for the game didn't necessarily line up with what many players wanted. Since then, the Artifact team has been working on updating the game, adding in a free (but rewardless) draft mode, ways to generate extra event tickets by recycling duplicate cards and more. Now, Valve is also adding in a progression system to Artifact, giving players new ways to earn additional card packs through gameplay- some balance changes to specific cards have also been made.
Valve initially didn't want to make changes to cards once they were out in the wild, largely due to the fact that every card has value on the Steam market. Still, some changes have been made. For starters, Axe, the most expensive hero card on the market, has had its stats reduced from 7/2/11 (Attack/Armour/HP) to 6/2/10, which has resulted in a drop in value on the Steam marketplace. Cheating Death, a lane modifier card, previously allowed all hero cards in a lane to have a 50% chance of avoiding death in a turn- this has now been changed. Going forward, Cheating Death will allow the user to pick one unit to equip a 'death shield' to on a turn as long as an allied green hero is in that lane.
It isn't all nerfs though, other cards like Blood Seeker have been buffed slightly. Blood Seeker has had its stats raised from (Attack/HP) 7/6 tp 7/7 and its signature spell card now costs 1 less mana. You can see the full list of balance changes to other cards, here.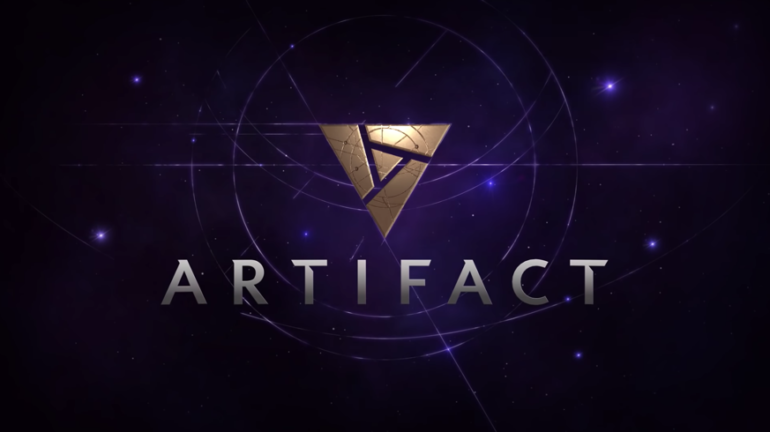 Since these balance changes are having an effect on card values, Valve is offering players a one-time 'buy back' scheme, allowing you to sell excess cards back to Valve for the value they were at prior to these balance changes. That means if you were sitting on a couple of extra Axe's, you won't miss out. This is a one time deal though and will only be around for a limited time.
Aside from Valve opening up to balance changes, Artifact also has a new 'skill rating' system and account levelling. This progression system tracks your overall experience with the game and will unlock rewards as you level up. This includes new icons, event tickets and card packs. You'll get a weekly XP bonus for playing regularly, earning XP for your account will also apply to all game modes, including Call to Arms, Constructed or Draft. You'll get extra bonuses for achieving certain things, like winning without letting a hero die, surviving a match with just 1HP left on a tower, or earning a high amount of gold over the course of a game etc.
For competitive players, skill-ratings are now in the game. Everyone starts off at skill rating 1 and you can work your way up to 75 over the course of a season. Seasons will reset every few months and tie into competitive matchmaking. Seasonal rewards aren't specifically mentioned, but hopefully we'll get clarification on that as Artifact's first season gets underway.
All of these changes are rolling out to Artifact starting today as part of the 'build your legend' update.
KitGuru Says: Valve has been very quick to act on community concerns and requested features for Artifact. I loved the game at launch but I'm glad to see extra features being added- the progression system in particular should help bring players back in more regularly.