Valve is making it easier for developers to allow playtesting for their games. A new feature is being added to Steam called 'Steam Playtest', allowing interested players to sign up to beta tests at the click of a button. 
The feature is very simple. Developers can announce public playtests and then add the Steam Playtest button to the game's store page. From there, interested gamers just have to click the 'request access' button and they will be added to the queue for approval.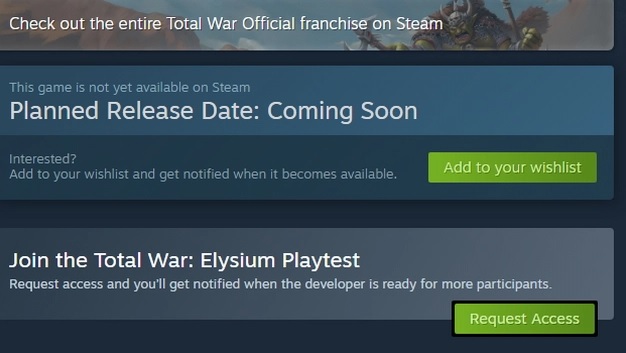 There are already three upcoming games on Steam utilising this feature – Total War: Elysium, Prodeus and Iron Conflict. All three are also accepting new testers, so if you are interested in any of them, you can request beta access.
This feature won't be replacing Early Access though, in fact, games in the Early Access program can also run playtests for future updates ahead of time, something we've often seen with a separate 'beta' or 'test' branch of Early Access games.
KitGuru Says: This seems like a great addition to Steam. Hopefully developers continue to support the feature moving forward. What do you all think of Steam Playtests?