CD Projekt Red has been hard at work on The Witcher 3: Wild Hunt for some time now and many gamers are looking forward to finally playing it. Unfortunately though, plot details and the ending of the game have leaked online but the developer warns fans not to look as it wants you to be surprised when you play the game for the first time.
Design documents were stolen from a CD Projekt Red employee via a Google Drive hack and posted on 4Chan and Reddit, the developer has since confirmed the leak. "It has come to our attention that some of the production files for The Witcher 3: Wild Hunt have emerged on the internet," Marketing Boss, Michal Platkow-Gilewski, told Eurogamer.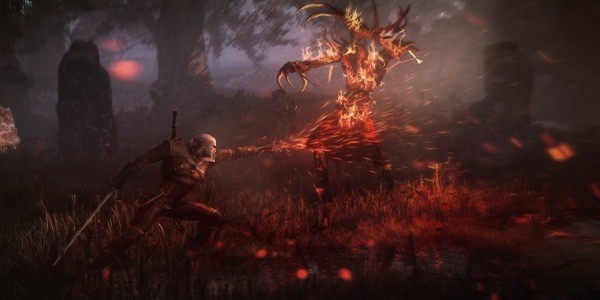 "A portion of the files contains information about the story of the game so we strongly advise against accessing them, as this may heavily impact and spoil your future gaming experience. We also like to reassure everyone that the disclosure of said documents does not affect the development cycle in any way."
These files do contain details of the game's ending, in addition to information on how your choices affect it. One of the documents does mention that the game has been in a playable state on the PC, Xbox One and PS4 since February last year.
"Content is still being developed, but design and feature set are locked. No known blockers are present, but random crashes, functional and cosmetic bugs may still occur. The entire game can be played without progression blocking issues on PC, XBONE and PS4 although performance is expected to be worse on consoles."
I won't be reading any spoilers and if you care about playing the game when it releases in February, then you probably shouldn't either. However, if you HAVE to look, then you can find them here.
Discuss on our Facebook page, HERE.
KitGuru Says: I'm excited for The Witcher 3 so I'm going to be avoiding spoilers as best as I can. Do you guys care about spoilers and plot leaks? Will you be rooting around the leaked files or are you going to steer clear?